United Nations is a power violence project that was started in early 2007 by Daryl Palumbo of the American bands Glassjaw and Head Automatica and Geoff Rickly, the singer/lyricist of the band Thursday. Other artists involved in the project possibly include Christopher "Chree" Conger, former drummer of The Number 12 Looks Like You, the bassist "Cooper" of Made Out of Babies, and an unnamed member of The Lovekill. In a recent interview with Converge, it was revealed that Ben Koller would also be apart of this project.

The self titled CD has been set to be released on September 9th, 2008.

Pre-order here: http://www.interpunk.com/item.cfm?Item=160338&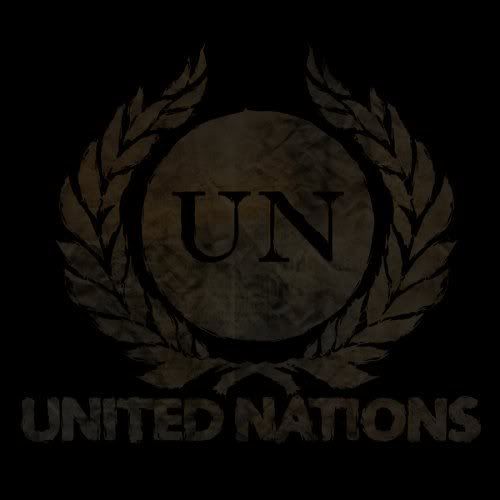 01 - "The Spinning Heart of the Yo-Yo Lobby"
02 - "No Sympathy For A Sinking Ship"
03 - "Resolution #9″
04 - "Model UN"
05 - "The Shape of Punk That Never Came"
06 - "My Cold War"
07 - "Filmed In Front of A Live Studio Audience"
08 - "Revolutions In Graphic Design"
09 - "I Keep Living The Same Day"
10 - "Subliminal Testing"
11 - "Say Goodbye to General Figment of the USS Imagination"




Source: Wikipedia and http://danceinmyblood.com/

Too bad it's not an actual Glassjaw album, only been waiting 6 years. Looking forward to this though.