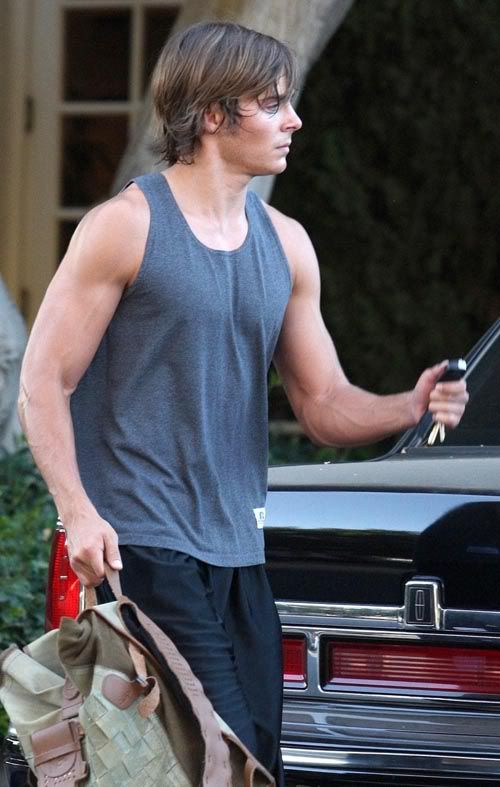 When it comes to young Hollywood eye candy, no one holds a candle to Zac Efron. And he was spotted showing off his guns yesterday in Toluca Lake, California. The paparazzi caught up to the High School Musical stud as he was leaving the gym, looking as though he'd put in a tough workout session. Efron sported a grey tank top with a pair of black gym shorts and some brand new Nike sneakers as he toted his backpack back to his car and headed home to hit the showers. As for the much-anticipated third installment of the HSM franchise, we're getting closer to the two-month mark, with October 24th still looming off in the distance.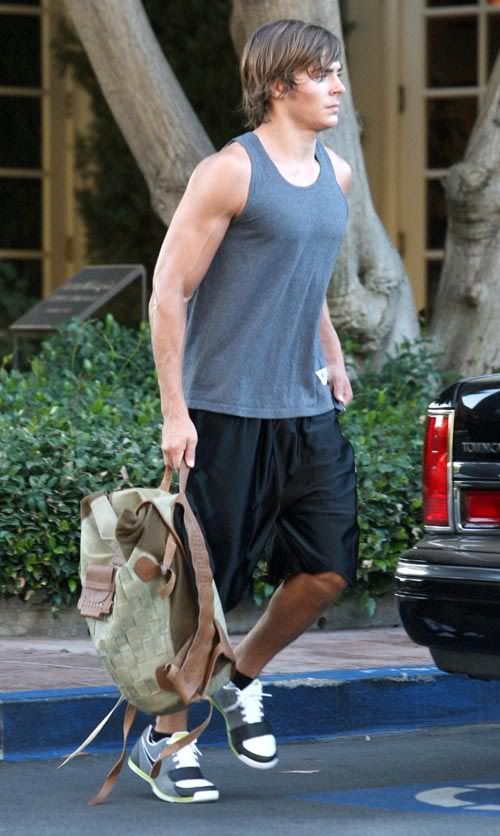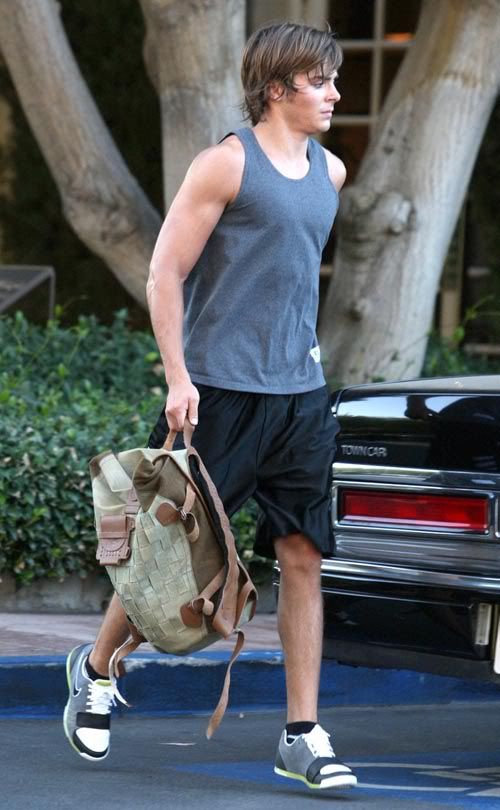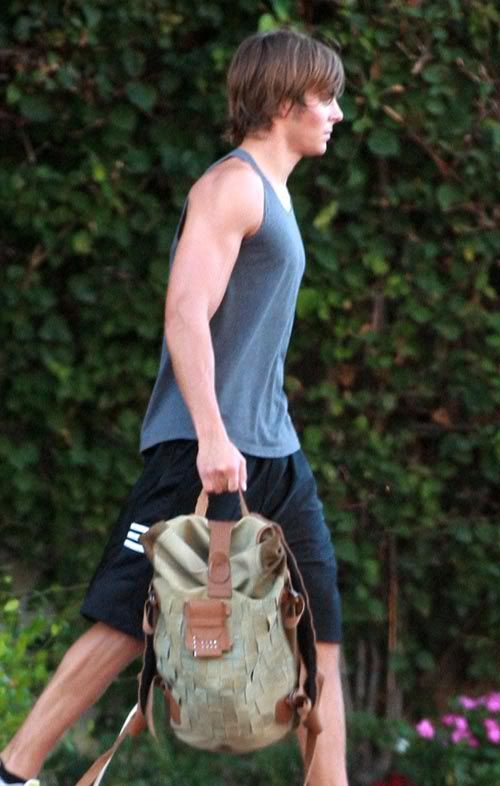 Zac Efron Looking To Switch To The Dark Side
Seems like High School Musical star, Zac Efron, 20, is tired of his squeaky-clean image. Sunday night at the Teen Choice Awards, which he attended with High School Musical co-star and girlfriend, Vanessa Hudgens, 20, he told OK!, "I'm looking for something new and exciting to do. I want to do something dark or a comedy. There's tons of icons that I would love to work with on something new and exciting." Doesn't seem like he is headed towards a dark character yet, as Paramount Pictures announced last year that Efron would be starring the lead role in the remake of Footloose. So far in Zac's career, he has been the go-to guy for musicals, High School Musical, High School Musical 2, High School Musical: Senior Year, and Hairspray.
Romantic boyfriend Zac Efron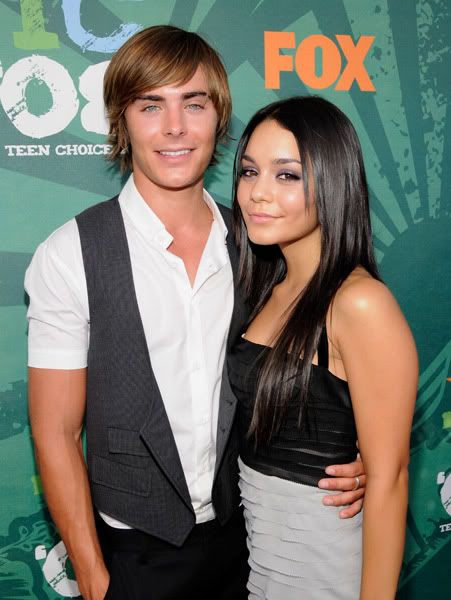 Vanessa Hudgens says boyfriend Zac Efron showers her with gifts and her favorite flowers. The pair - who star together in Disney's High School Musical - have been dating since late last year, and Vanessa, 19, says Zac makes an "amazing" boyfriend. She reveals, "He is amazing. Everybody else always thinks I like pink flowers - pink roses. I'm like, 'Red is better.' I guess I'm a girly girl, so they think that I automatically like pink. But my favorite color is red. I have it all over my room. Zac always buys me red roses. He knows they are my favorite."
Sources
Zac Efron Shows Off His Guns…Again
Zac Efron Looking To Switch To The Dark Side
Romantic boyfriend Zac Efron