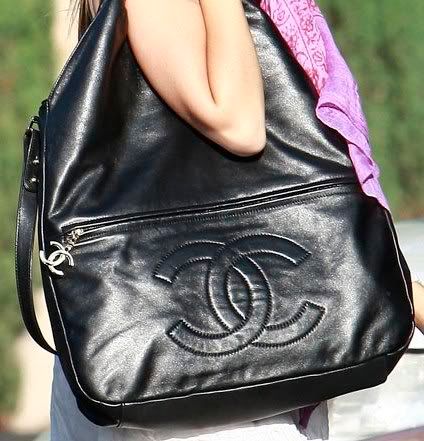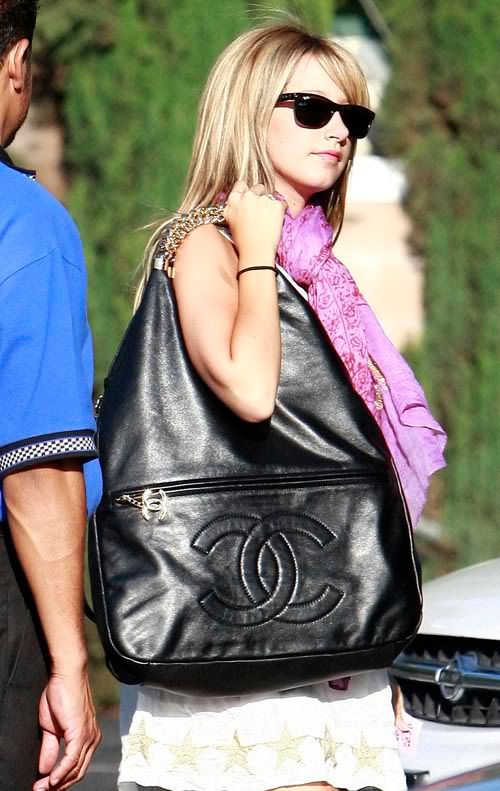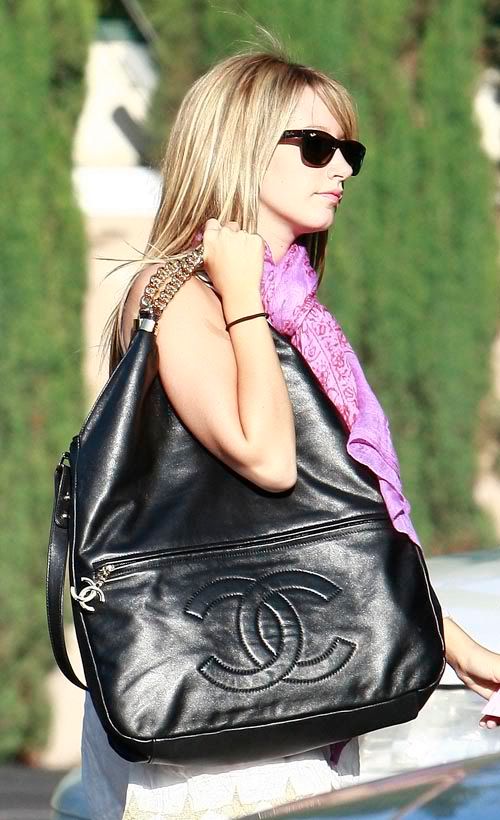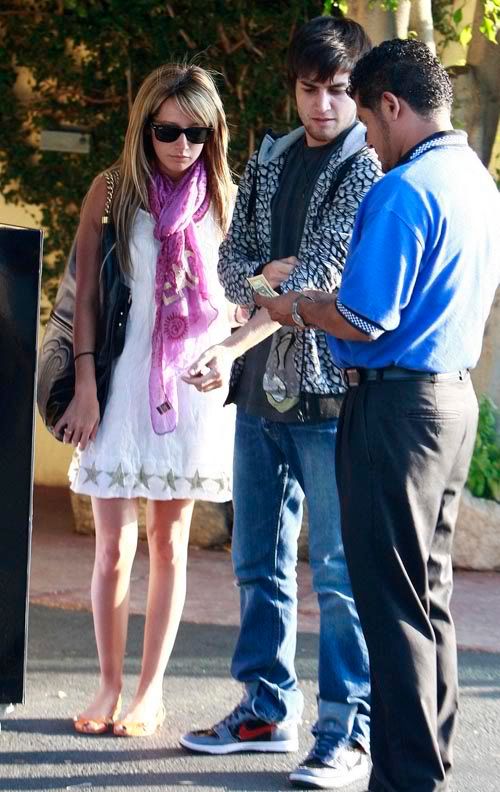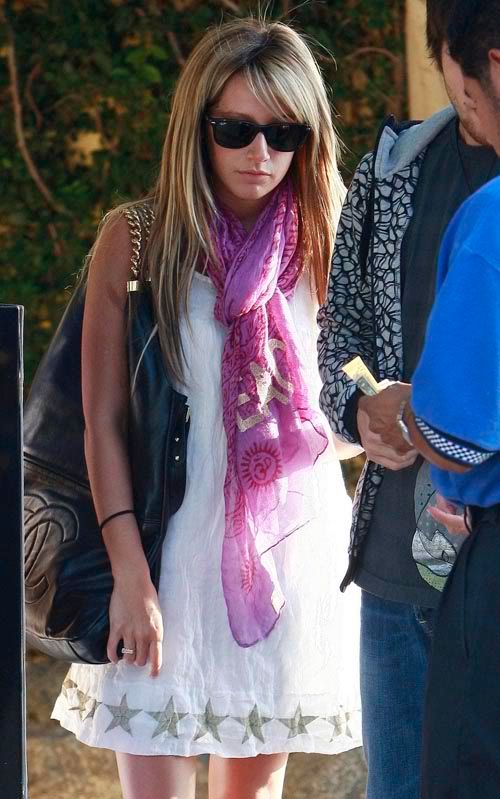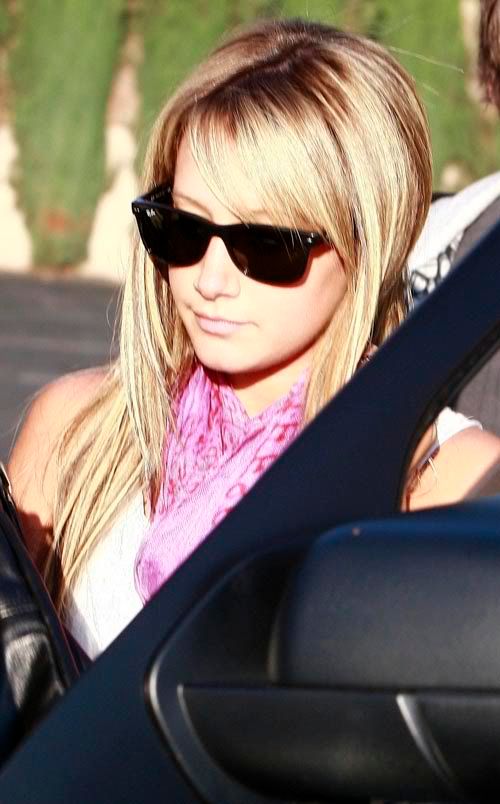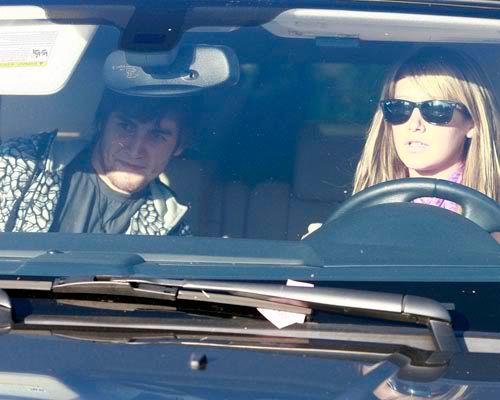 With her black Chanel bag in tow, Ashley Tisdale enjoyed a Saturday lunch outing with boyfriend Jared Murillo at Casa Del Mar in Studio City, California yesterday (August 2).

After finishing up with their meal, the "High School Musical" co-star couple headed outside - with Jared breaking out his wallet to pay the valet before the two hopped in their car and sped away.

Meanwhile, you can catch Ashley appearing alongside fellow Disney stars Miley Cyrus and the Jonas Brothers on a song and dance special for Disney Channel's "Studio DC: Almost Live," which premieres tonight at 8 p.m.

As part of the special, Tizzie and friends are joined by the Muppets, including the always-lovable Kermit the Frog and Miss Piggy, as well as Gonzo and Fozzie Bear.
also....
BBV performing in Baton Rouge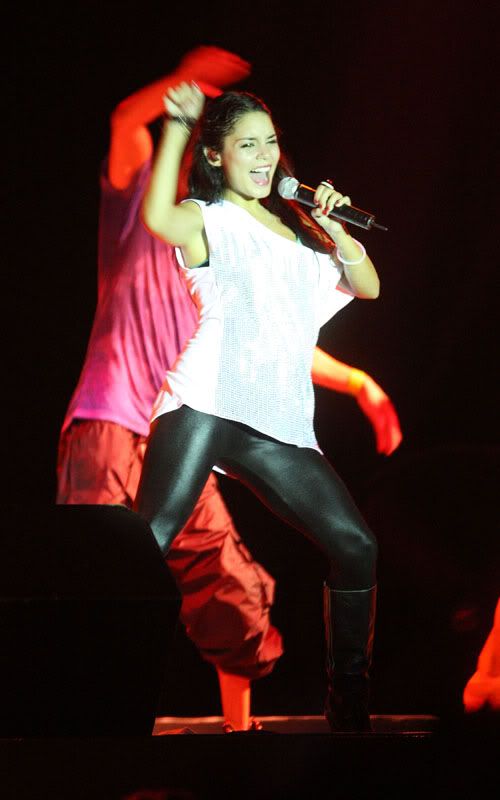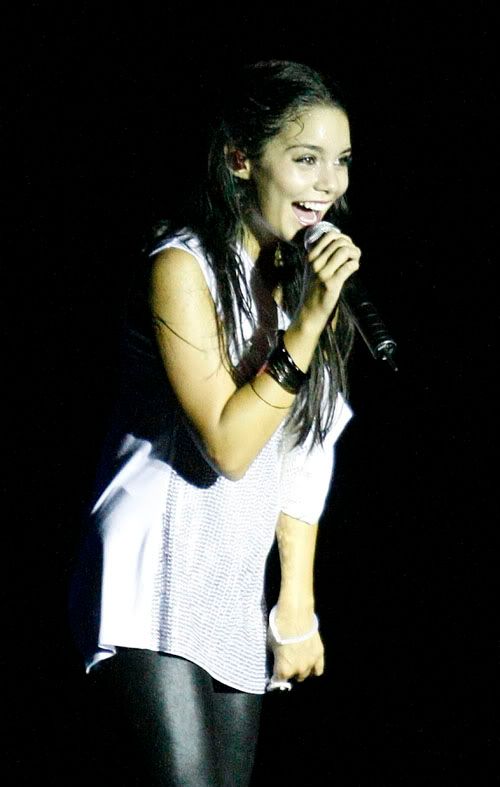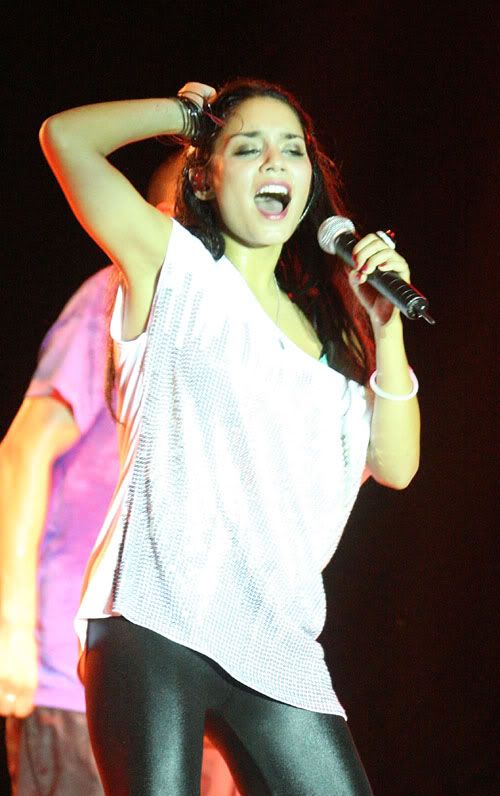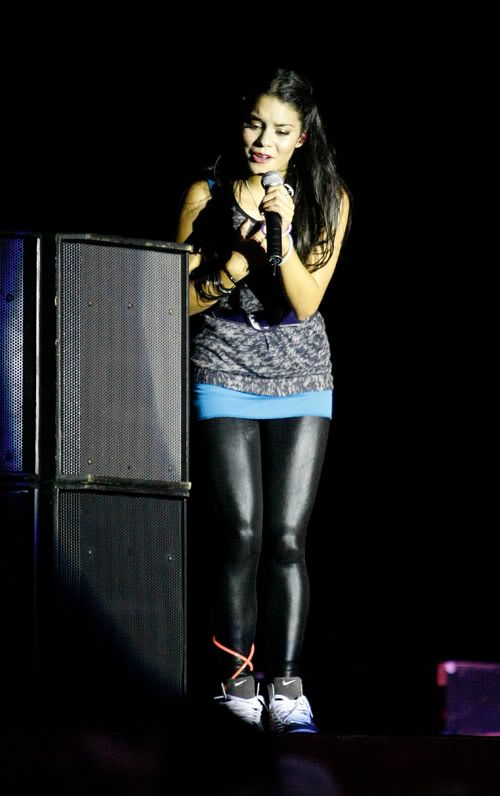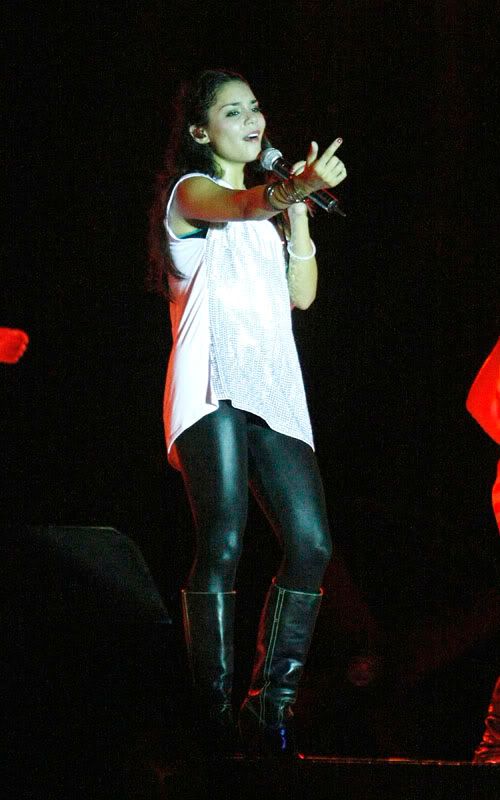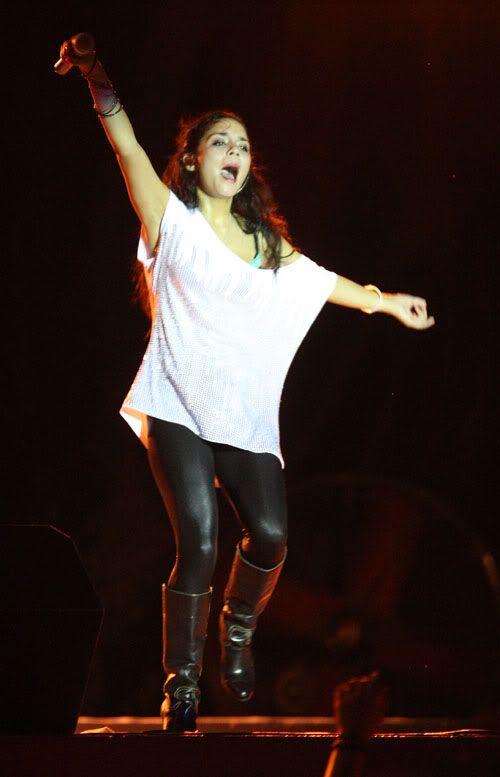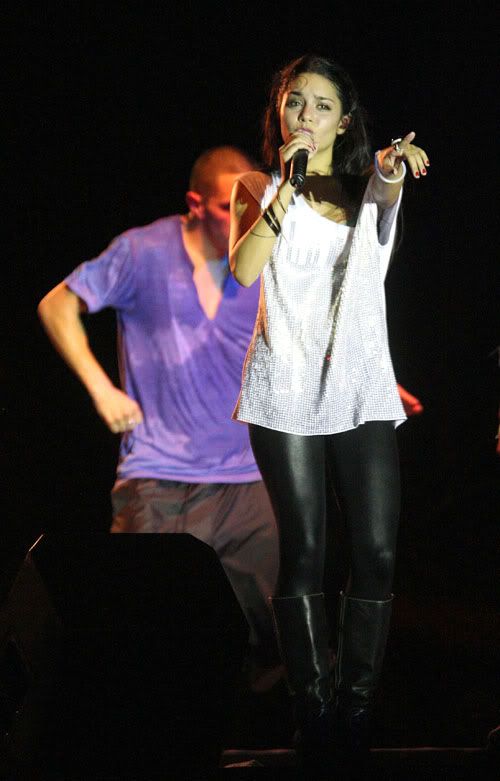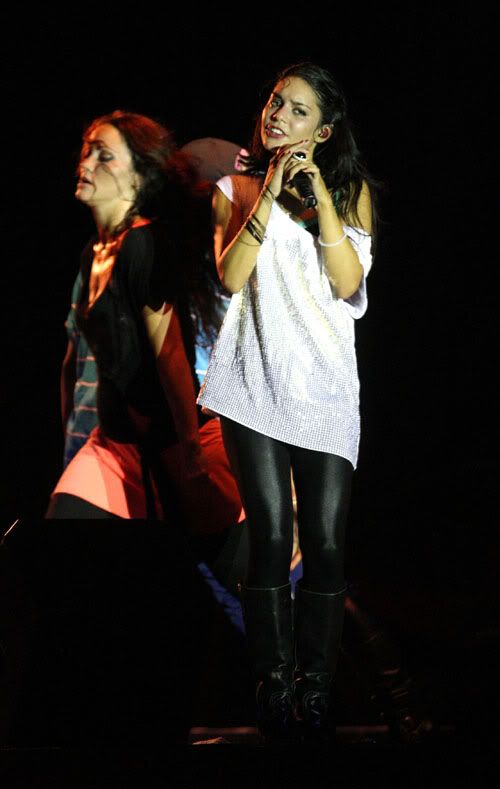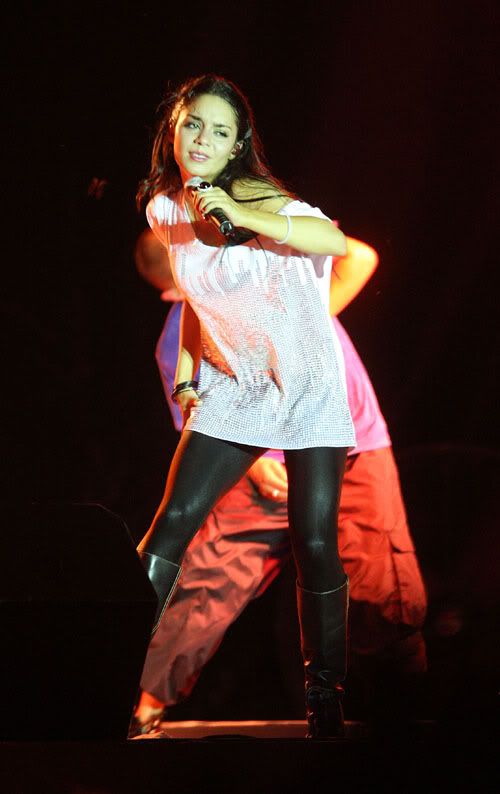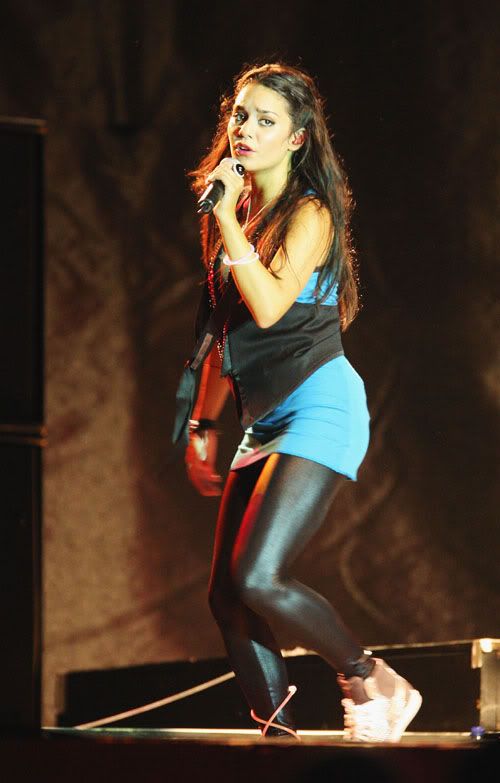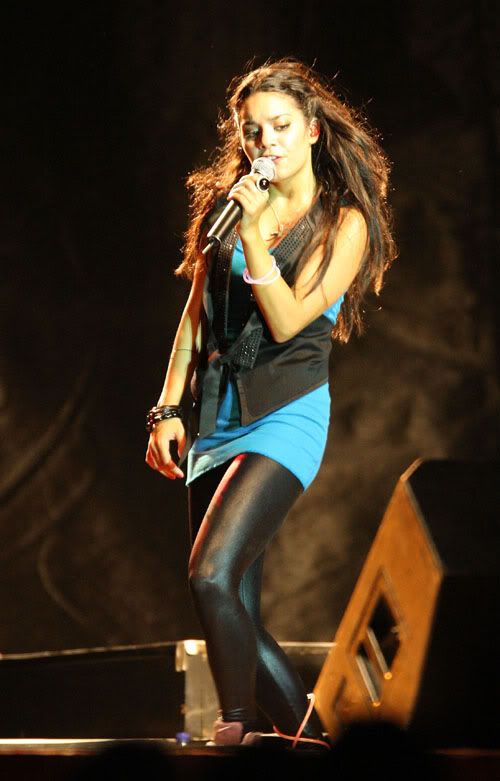 Following a rockin' performance in Alabama the previous night, Vanessa Hudgens moved along on her solo tour - taking the stage in Baton Rouge, Louisiana, on Saturday (August 2).

Over the course of the evening, the "High School Musical" star wowed fans at the Dixie Landing Theme Park with songs from her new album "Identified", while being cheered on by her parents and younger sister, Stella.

During a recent interview with Next, the 19-year-old Disney actress explained what she likes about her sophomore album, saying: "I like it because it has more bits and pieces of me. It's kind of different in the sense that you hear different sides of my voice. I just got to play, have fun, try to do new things, and be creative with it."

Hudgens adds: "It deals with a few issues that are a little more grown-up. It's not just pop. There's a dance song, and there's also a little more funkier songs. I felt like I had a little more control over it and a little more time than I had with the first one."

Ashley Tisdale and Jared Murillo's Mexican Lunch
Vanessa Hudgens Boogies Down in Baton Rouge
i just don't want my Photobucket Pro account to go to waste, okay?....

feel free to hate on tisdale...vanessa haters to the left. =P