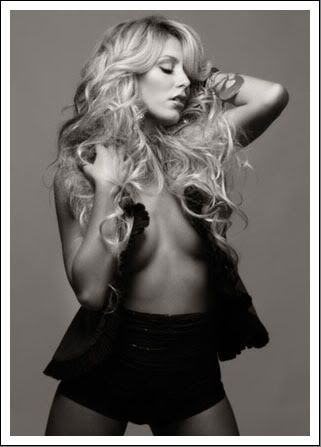 By Brandon Voss

Do you got a First Aid kit handy? Because even though tabloids and bloggers may try to damage her rep, Aubrey O'Day's gay fans always have her back. Now making her Broadway debut as Tracy Turnblad's rival Amber Von Tussle in Hairspray, the 24-year-old Danity Kane diva gives us a Diddylicious preview of what's to come.

HX: Tell me about your connection with gay men.
Aubrey O'Day: Besides the fact that I was one in my previous life, all my best friends are gay men. Till I was about five years old, my first nanny and housekeeper was a black man with AIDS. I grew up with him, and he actually died in my house. From then on, I was very exposed to the gay community and to HIV and AIDS awareness, which spawned my charity, F.A.N., Fight AIDS Now, which targets youth AIDS internationally. I had a very liberal family; I'd say my parents have more gay friends than straight friends. But I've always been very accepting of any type of person. I have friends who are heavily religious and conservative, and I have drag queen sex show friends that go nuts.



Source

because you can never be too tan.

Bitch, what crazy white person lied and told you that?