Wearing a pair of aviator sunglasses, 300 star Gerard Butler sticks his hands-free headset into his mouth while chatting on his Blackberry around New York City's West Village on Friday afternoon.

Mmm, t-t-t-t-tasty!

The 40-year-old Scottish stud sported a leather messenger bag while shopping for shirts and chatting on his cell phone. Gerard was later seen disappearing into a subway station.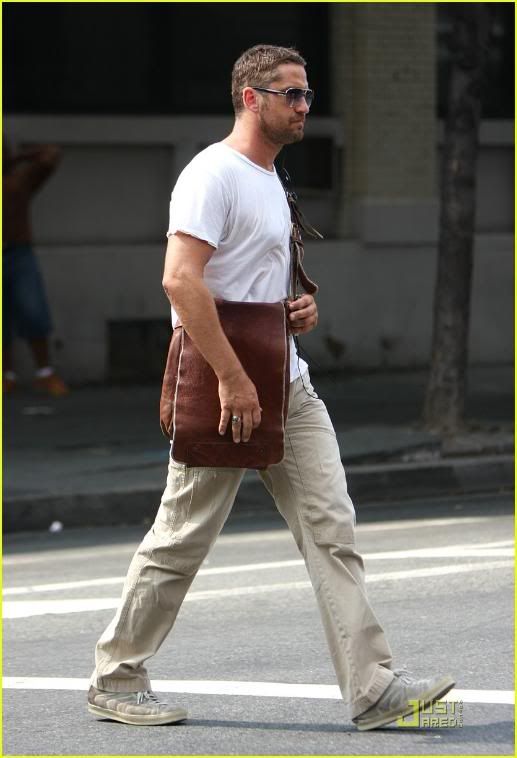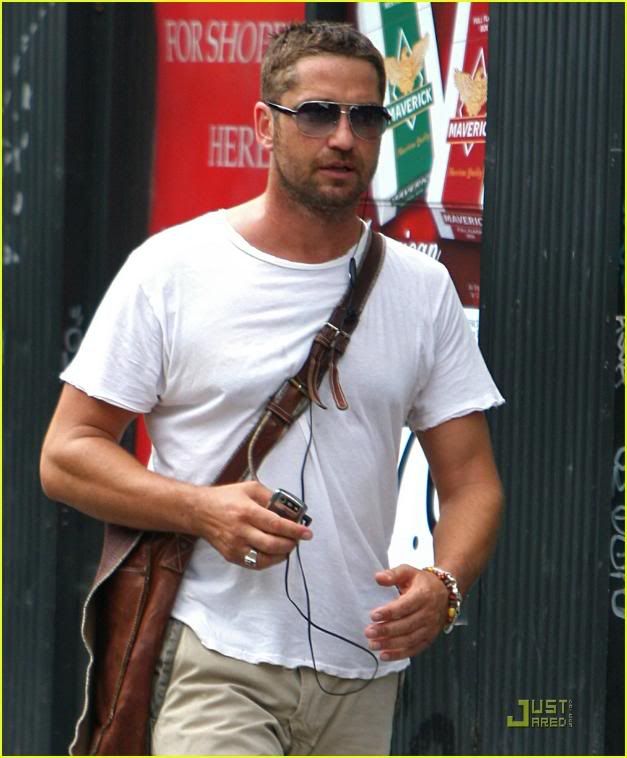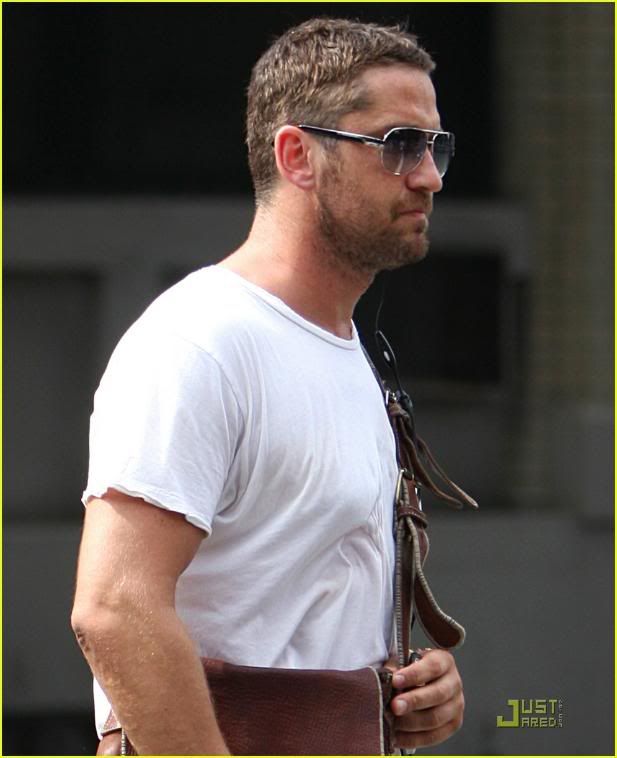 tbh I wish he looked like this 24/7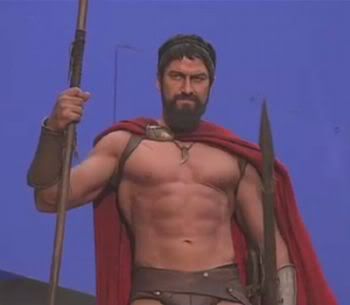 & just because..
source