"This year's top 30 was BIG and boy do we mean BIG! With an ASTOUNDING 120 000+ votes, up to the last hour of voting we were hanging onto the edge of our seats to see who would take out the coveted #1 position. For over two months it was a battle between fandoms as fans loyally supported their favourite nominees and now finally we are proud to present to you the 2008 Portrait Top 30 Under 30 as chosen entirely by YOU!"
30.
Carrie Underwood
29.
Jessica Alba
28.
Kristen Bell
27.
Paramore
26.
Shia LaBeouf
25.
Britney Spears
24.
Hilary Duff
23.
Jesse McCartney
22.
Push Play
21.
Cam Gigadent
20.
Cast of Gossip Girl
19.
Allison Mack
18.
NLT
17.
Kelly Clarkson
16.
Panic at the Disco
..."WHO IS NUMBER 1?"...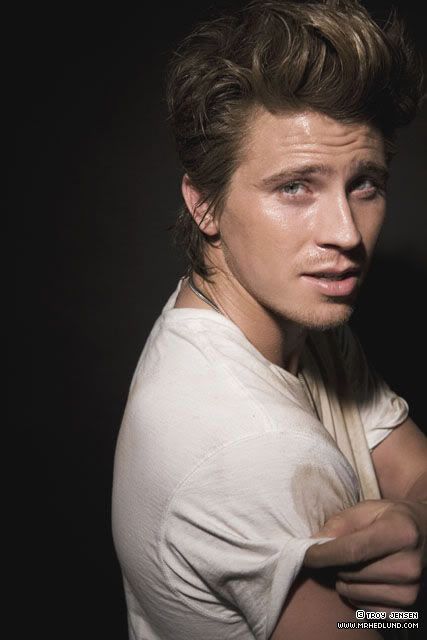 15. The Up-and-Comer: Garrett Hedlund
Born: September 3, 1984
He's yet to become an A-List celebrity, but this young actor has certainly made an impression with our readers in order to take out 15th position. If he looks familiar, you may have seen Garrett in films such as Troy, Friday Night Lights, Eragon, Four Brothers, and more recently, playing Lindsay Lohan's love interest in Georgia Rule.
What's Next:
As far as we know, this up and coming actor doesn't have any upcoming projects publicly confirmed, but it is rumoured to be starring as Louis in Hectic.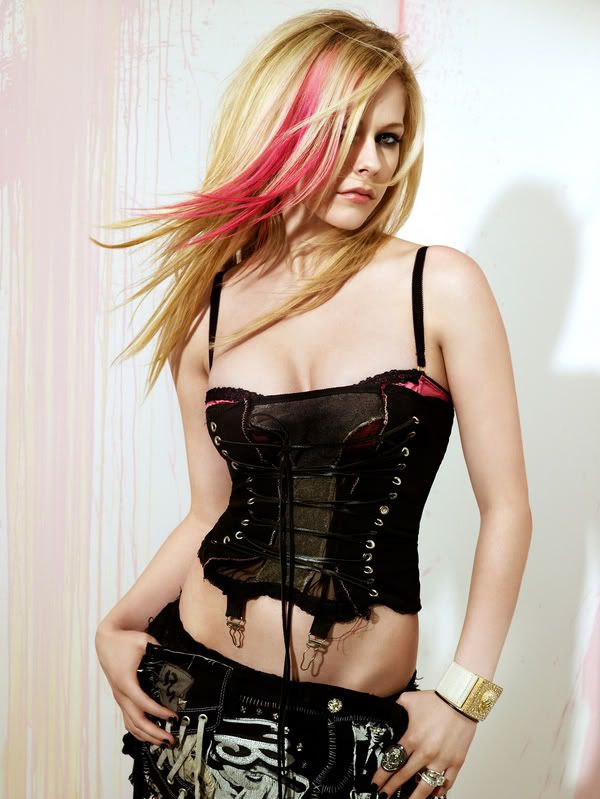 14. Still Going Strong: Avril Lavigne
Born: September 27, 1984
Despite the fact that her latest album The Best Damn Thing was released last year, the album is still going strong with Avril still cranking out singles from it and currently touring around the world in honour of it. Last year when Avril made our list, we mentioned that she'd like to have her own clothing line, and it looks like Avril's come in true with that wish with the launch of her clothing line Abbey Dawn just last month.
What's Next:
Currently Avril is on tour right through til November. And with the launch of Abbey Dawn, no doubt that will also keep her busy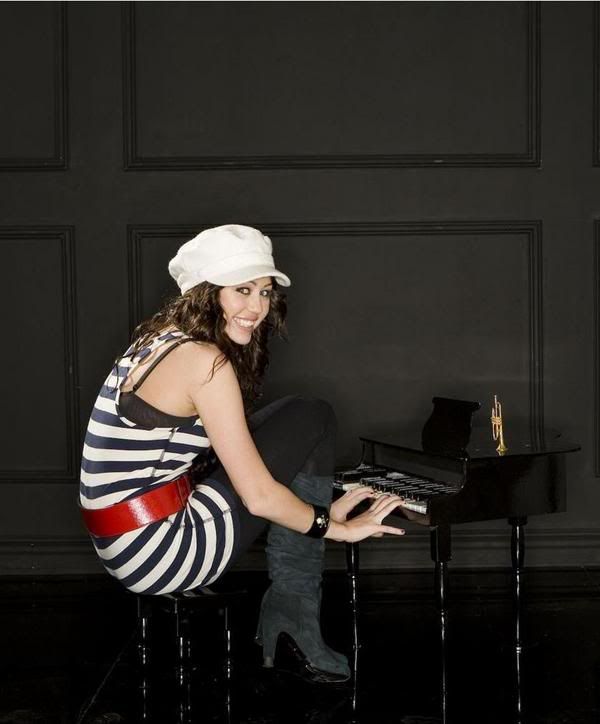 13. Breaking Out: Miley Cyrus
Born: November 23, 1992
2008 has been a big year for Hannah Montana alter-ego Miley Cyrus. She released her debut album, letting fans see who Miley Cyrus is rather than Hannah Montana, and also began work on the "Hannah Montana" movie. The "Hannah Montana" empire and merchandise range has grown and even continues to grow all over the world. It's hard to believe that at the face of it all is just a 15 year old girl. The Vanity Fair controversy reminded us that , but ever the young woman that she has broken into during this past year, Miley has admitted her mistakes and has moved past it.
What's Next:
As well as filming the "Hannah Montana" movie, it is believed that the third season of "Hannah Montana" will begin shooting later this month. Miley is also squeezing in time to promote her album Breakout. She also has two films set for release later this year – Bolt and Further Adventures in Babysitting. And if that wasn't enough to keep Miley going, she has also said that she is in talks to write an autobiography in the next year.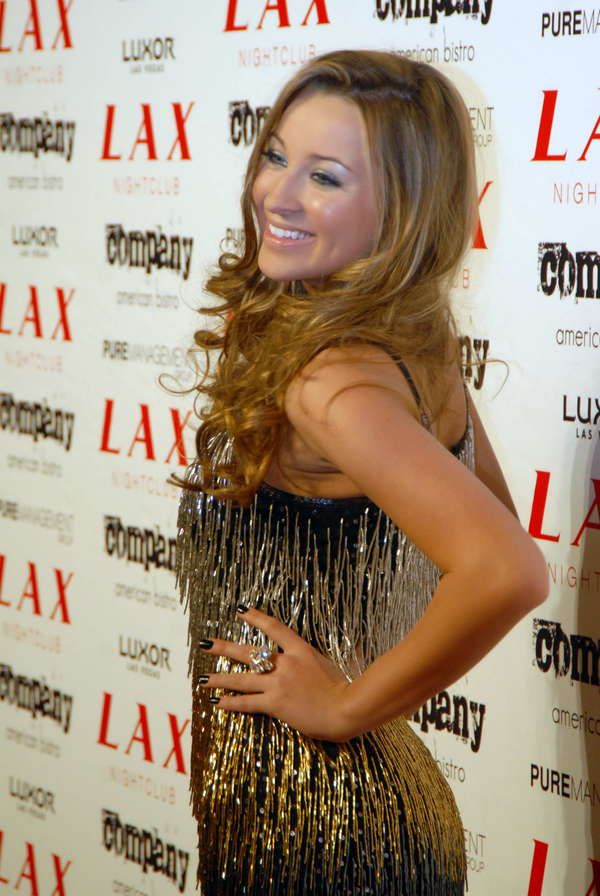 12. Grounded: Ashley Leggat
Born: September 26, 1986
Making our list for the second year running, it's not hard to see why when Ashley is a nice and charming young lady. Unlike other actresses her age, in her spare time, the "Life With Derek" star can be found studying or dancing, demonstrating that she's a young woman with a firm head on her shoulders, planning ahead for the future and considering alternative possibilities in life.
What's Next:
Ashley has finished filming The Jerk Theory, so keep your eyes out for that!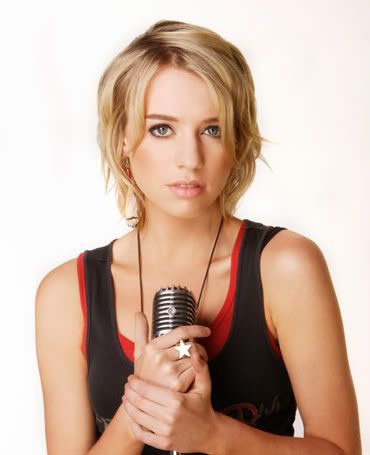 11. All About the Music: Alexz Johnson
Born: November 4, 1986
It was a sad day when it was announced that "Instant Star" would be ending with its 4th season. Although it jump started her career, lead actress Alexz Johnson knew that it was time to move onto bigger and brighter things, namely her long awaited music career that she had put on hold during "Instant Star'. "I got to make the record I've wanted to make for the last four years and it was so worth it. And good things take time you know?" Alexz told alexz-johnson.net in an exclusive interview a few months ago.
What's Next:
The release of her much anticipated debut album. It will be interesting to hear Alexz 's style of music rather than Jude Harrison's. At this point in time Alexz is hoping that it will be released this year, if not early next year and is eager to start touring for it. She has no plans currently to go back to television, but is interested in the idea of her music being used in films.
10. From Brothers to Fathers: Hanson
Isaac Hanson (guitar – November 17, 1980), Taylor Hanson (Keyboard, Lead Vocals – March 14, 1983), Zac Hanson (Drums – October 22, 1985)
These brothers have defied critics and proved that they're not just another one hit wonder boy band. It's been over 10 years since they burst onto the music scene and over time these guys have managed to move away from commercial pop and transferred to meaningful independent music. While they were once squeaky long haired young teenage boys, the guys have grown up to be mature young men all married with their own families now. They even have their own company – 3CG Records. They have certainly proved their harshest critics wrong and demonstrated that if you persevere and stick to what you love and believe in, you will succeed.
What's Next:
Last year the guys released their album The Walk and managed to juggle touring with family. With Isaac's wife giving birth to their second child last month and Zac's wife giving birth to their first child back in May, it would be safe to assume that the guys are concentrating on their own little families at the present moment.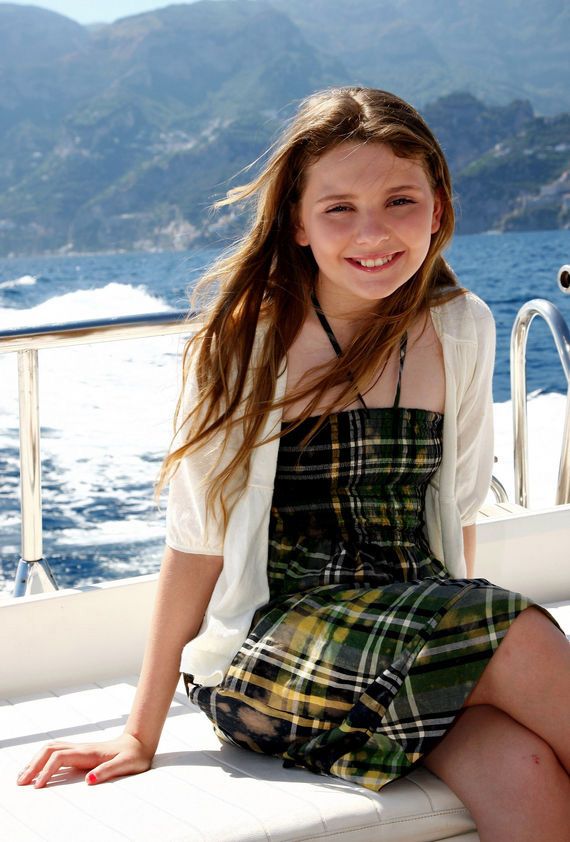 9. Little Miss Sunshine: Abigail Breslin
Born: April 14, 1996
From the adorably inquisitive Maya in Definitely, Maybe, to Zoe in No Reservations, and of course Olive in Little Miss Sunshine, there's no doubt that there's a special quality about Abigail Breslin that makes viewers smile when she lights up the screen. Past and present co-stars have nothing but praise for this Nim's Island star, proving that she truly is a Little Miss Sunshine.
What's Next:
The movie adaptation of Jodi Picoult's novel My Sister's Keeper, due for release next year.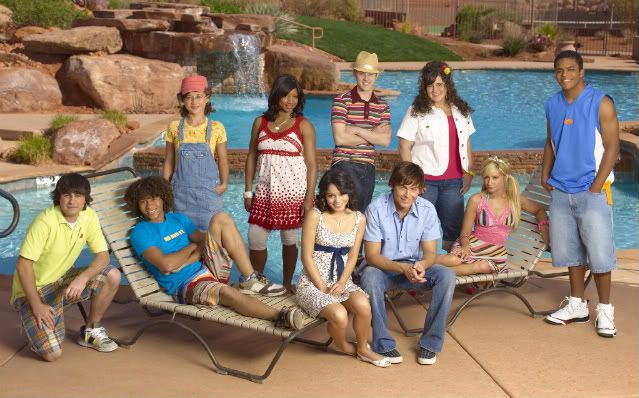 8. The Cool Kids: Cast of High School Musical
Zac Efron (Troy Bolton – October 18, 1987), Vanessa Hudgens (Gabriella Montez – December 14, 1988), Ashley Tisdale (Sharpay Evans – July 2, 1985), Lucas Grabeel (Ryan Evans – November 23, 1984), Corbin Bleu (Chad Danforth – February 21, 1989), Monique Coleman (Taylor McKessie – November 13, 1981), Christopher Warren Jnr (Zeke Baylor – January 15, 1990), Kaycee Stroh (Martha Cox – May 29, 1984), Olesya Rulin (Kelsi Nielsen – March 17, 1986), Ryne Sanborne (Jason Cross – February 3, 1989)
Everyone wants a piece of these guys at the moment, with this talented cast appearing everywhere from films to music! The countdown is on til the release of the final (sob!) instalment of the High School Musical series. By the way these guys have skyrocketed into fame; something tells us that it will be a very long time until the mania over these guys dies down – which is a good thing for fans as it means that we'll see a lot more of them on screen even if it isn't as our beloved characters from East High.
What's Next:
You can catch the whole cast with the release of High School Musical 3: Senior Year in cinemas in upcoming months. Zac Efron has a few movies up his sleeve such as 17 Again, and Me and Orson Welles. Rumours are also still floating around about the Footloose remake. Vanessa Hudgens released her second album Identified last month and is set to start touring this month to promote it. As well as her various spokes model commitments, Vanessa can also be seen in the upcoming film Rock On. As well as working on his second album, Corbin Bleu fans can also get a taste of him in the upcoming film Freestyles. Now done with the Suite Life of Zack and Cody, Ashley Tisdale is focusing on her film career, beginning with Picture This and They Came From Upstairs. While Lucas Grabeel can be seen in the upcoming Milk, Lock and Roll Forever, The Adventures of Food Boy, College Road Trip, and is rumoured to be in Release.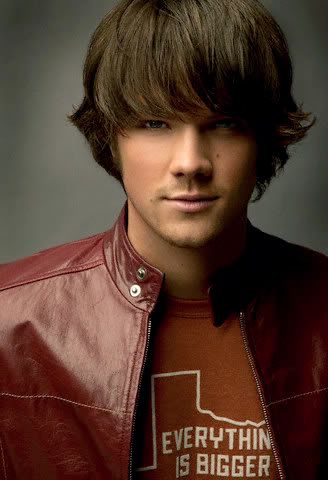 7. A Perfect Gentleman: Jared Padalecki
Born: July 19, 1982
What draws you to Jared Padalecki is that you know that he can be the sweet, sensitive, and perfect boyfriend (think Dean Forrester on "Gilmore Girls") but know that he has a backbone and can fight for what he believes in (think Sam on "Supernatural"). And even when he is a jerk (think Cheaper by the Dozen), we still can't help but love him anyway. Sure these may be the characters he's played and Jared is a separate person to them, but in real life Jared is just as lovable as his characters (his nice guy persona he attributes to hailing from Texas and thus the land of the perfect Southern gentleman) and girls are still in love with him.
What's Next:
The demon hunting continues into its 4th season when "Supernatural" returns to the CW on September 18. Jared is also in the films Home for Christmas – due out later this year, and the Friday 13th remake alongside Ryan Hansen ("Veronica Mars"), which is set for release next February.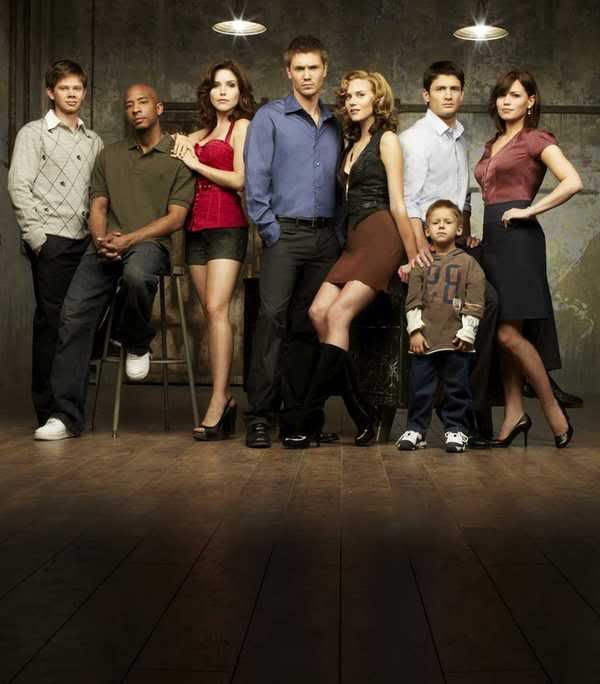 6. All Grown Up - Cast of One Tree Hill
Chad Michael Murray (Lucas Scott – August 24, 1981), James Lafferty (Nathan Scott – July 25, 1985), Hilarie Burton (Peyton Sawyer – July 1, 1982), Bethany Joy Galeotti (Haley James Scott – April 2, 1981), Sophia Bush (Brooke Davis – July 8, 1982), Lee Norris ( Marvin 'Mouth' McFadden – September 25, 1981), Jackson Brundage (Jamie Scott – November 20, 2001)
There was a bit of scepticism when it was announced that "One Tree Hill" would be skipping ahead four years when it returned for its 5th season at the start of this year. But this daring move has paid off with ratings higher than ever and its fan base growing larger and larger. The characters may be all grown up but that doesn't stop fans from tuning in to not only see their favourite actors actually play closer to their actual age, but still being able to relate to storylines and themes that matter to them in their own lives. The jump ahead has given the show a fresh and revived vibe that no one could have initially predicted.
What's Next:
Season six premieres on the CW on September 1. Behind the scenes, Chad Michael Murray is set to write at least one episode, while Bethany Joy Galeotti is also set to direct, so fans are eagerly anticipating that. Outside of Tree Hill, Hilarie Burton can be seen in the upcoming films The Secret Life of Bees, and The Sacrifice. Hilarie is also set to make an appearance on the new HBO comedy sketch show based on the British Little Britain, while James Lafferty will be in the prequel to the Donnie Darko film, entitled S.Darko. Fans are still patiently waiting for Bethany Joy Galeotti's music to be released because that girl has an amazing voice! While Sophia Bush fans are awaiting the release of her films The Narrows, and Table For Three. Additionally, Lee Norris also has a film coming out titled Blood Done Sign My Name.
5. Whirlwind of Talent: Bonnie Wright
Born: February 17, 1991
She started off with a "Good luck" to Harry in the first Harry Potter film, but since then Ginny Weasley's portrayer, Bonnie Wright has become a star in her own right. This young actress's talent exceeds acting, as she also plays the piano and recorder. She also does ballet, modern, and African dances, as well as demonstrating her sporty side through surfing, soccer, rounders, and tennis. Bonnie also loves to do accents and is known for her Cockney, Yorkshire, and Australian accents. Phew! Like we said, she's just a whirlwind of talent!
What's Next:
You can catch more of Bonnie when Harry Potter and the Half-Blooded Prince is comes out on November 21. Then there's the first part of Harry Potter and the Deathly Hallows in 2010.
4. Beyond Hermione: Emma Watson
Born: April 15, 1990
Hermione Granger is all grown up now, as is her portrayer Emma Watson. When Emma made our Top 30 last year, we dubbed her the "smart girl" and mentioned that Emma would love to go to university but wouldn't know what to study since there are so many options out there! There are also many sides to Emma and she's more than "the girl who plays Hermione Granger on Harry Potter. As well as her intelligence (she scored 8A*s and 2 As in her GSCEs back in 2006), Emma is also known for being environmentally conscious and supports the "Wild Trout Trust". She was even nominated for the "Greenest Star Award" at the "Disney Playhouse – Playing for the Planet".
What's Next:
Harry Potter and the Half-Blooded Prince is set for release on November 21. Then there's the first part of Harry Potter and the Deathly Hallows in 2010. Emma fans also have the films Napoleon and Betsy, The Tale of Desperaux, and Ballet Shoes (which will be limitedly released in certain US cinemas on August 26, before being available on DVD on September 2 in the States) to look forward to as well.
3. Going Deeper: The Jonas Brothers
Kevin Jonas (Guitar/Backing Vocals – November 5, 1987), Joe Jonas (Lead vocals/Percussion & Keyboards – August 15, 1989), Nick Jonas (Lead vocals/Percussion & Keyboards – September 16, 1992),
With their infectious pop hits, it's hard to resist the temptation that is the Jonas Brothers. Although the boys sound has slightly matured on their new album and getting a bit more personal with songs about experiences they've had since the last album, the bouncy pop essence that we love so much is still there. This last year we've seen them go deeper not just musically wise but also career wise with their roles in the film Camp Rock. But at the end of the day, despite all these changes and it's good to see that the boys remain grounded and stick to their roots – it's all about the music and brotherhood for them.
What's Next:
Their next album A Little Longer drops August 12, which will be made from 100% recyclable materials (how cool is that?). The boys will also be busy with their "Burnin' Up" tour.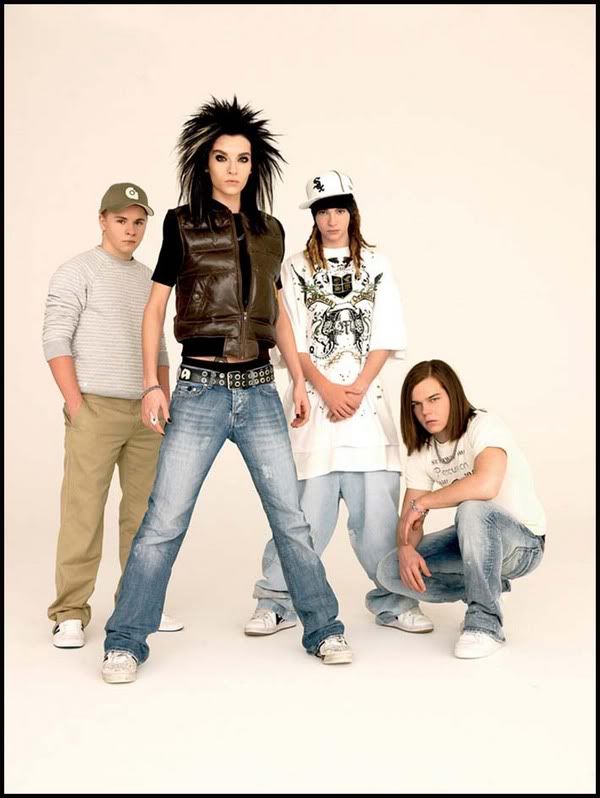 2. Rockin' Around the World: Tokio Hotel
Bill Kaulitz (vocals – September 1, 1989), Tom Kaulitz (guitar – September 1, 1989), Georg Listing (bass – March 31, 1987), Gustav Schafer (drums – September 8, 1988)
Since the release of their first single "Durch den Monsun" back in 2005, this German rock quartet's popularity has just risen and risen. If you already not familiar with them now, you soon will be because this band is set for international domination set to spread the "Tokio fever". They're Germany's most successful band at present and have sold almost three million DVDs and records in Germany alone and most of them aren't even 21 yet!
What's Next:
World domination. Oh and plenty more touring.
1. MOVE OVER HARRY POTTER: CAST OF TWILIGHT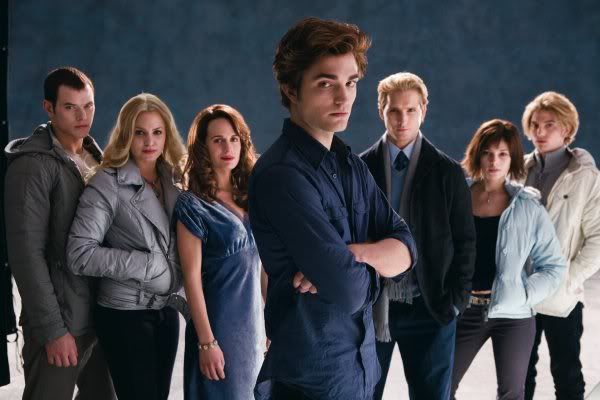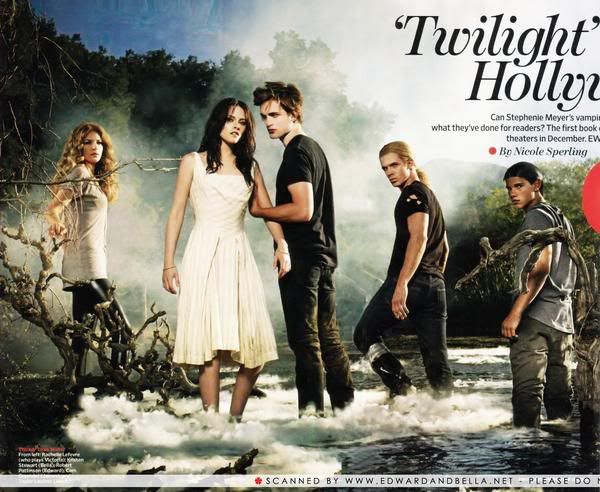 Robert Pattison (Edward Cullen – May 13, 1986 ), Kristen Stewart (Bella Swan – April 9, 1990), Ashley Greene (Alice Cullen - February 21, 1987), Taylor Lautner (Jacob Black - February 11, 1992), Jackson Rathbone (Jasper Hale - December 21, 1984), Nikki Reed (Rosalie Hale - May 17, 1988), Kellan Lutz (Emmett Cullen – March 15, 1985), Michael Welch (Mike Newton - July 25, 1987), Christian Serratos (Angela Webber – September 21, 1990), Anna Kendrick (Jessica Stanley – August 9, 1985), Justin Chon (Eric Yorkie) Cam Gigadent (James – August 16, 1982), Rachelle Lefevre (Victoria – February 1, 1979), Edi Gathegi (Laurent – March 10, 1979).
We knew that Twilight was going to be BIG but we never realised just how big this novel-turned-movie would become! Despite the fact that the film isn't realised until December, there is so much anticipation for this movie to come out that it's bound to give the Harry Potter franchise a run for its money and you'll soon all be going "Harry Who?" For months now, this talented cast have been the centre of attention with everyone intrigued and wanting to know more about them.
Twilight fans are definitely loyal – just one week into voting the cast of Twilight had already taken out 44% of the votes! It's probably no surprise that they've come out on top in the end. And if you thought the fan base was big now, just wait until this modern day vampire love story actually hits cinemas and the rest of the world becomes enraptured with it – the fan base will surely multiply even more!
What's Next:
Twilight is set to hit screens on December 12 so no doubt that fans will be queuing up to catch these stars in action. Additionally, Kristen Stewart has a few more movies set for release such as Yellow Hankerchief, What Just Happened? Adventureland, and Welcome to the Rileys. Her on-screen leading man, Robert Pattison can be seen in the upcoming films How To Be, Little Ashes, and The Summer House. Ashley Greene is starring in the films Otis and Radio Free Albemuth, while Jackson Rathbone likes to write music in his spare time and has also formed a production company with his manager. Nikki Reed can be seen in Last Day of Summer, Chain Letter, and Privileged. Kellan Lutz is in the upcoming Generation Kill, while Rachelle Lefevre can be seen in American Summer. Anna Kendrick fans are still waiting for the release of her film The Marc Pease Experiment, while Justin Chon fans can look forward to the release of Crossing Over.
Keep watching Portrait Magazine, we've got some interviews with the cast of
Twilight
coming up in a future issue!

Source
i wish i could come up with some witty commentary for you guys , but am still ~***dazzled***~ by that elle HSM photoshoot....HOT DAMN!