PEOPLE Photo Special -- The Week's 10 Best Celeb Quotes

Russell Brand envisions Mrs. Bush with chest hair, plus more from Blake Lively, Justin Timberlake and others...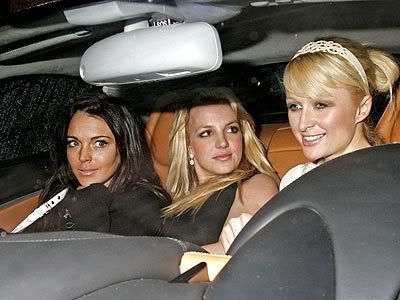 "If you notice, since Britney started wearing clothes and behaving, Paris is out of town not bothering anybody anymore, thank God, and evidently Lindsay Lohan has gone gay, we don't seem to have much of an issue."
– Los Angeles police chief William Bratton, linking a decline in problems with paparazzi to the good behavior of several high-profile celebrities, to KNBC-TV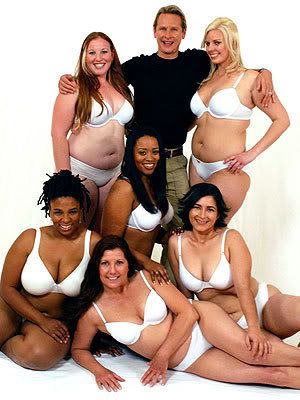 "I'm doing women now, which I never thought I would be saying."
– How to Look Good Naked host Carson Kressley, on switching from giving straight guys makeovers on Queer Eye for the Straight Guy to making over ladies on his Lifetime show, on Live with Regis and Kelly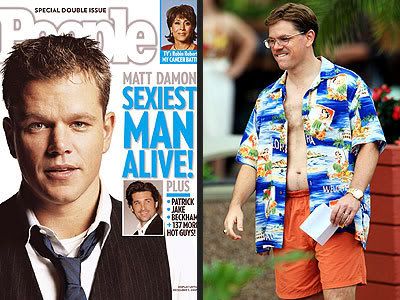 "Now I'm the Sexiest Man Alive's chunky cousin."
– Matt Damon, comparing his new heavier look for the upcoming film The Informant to his former self as PEOPLE's 2007 Sexiest Man Alive, to USA Today


"I imagine it will soon be adopted from everyone from Barack Obama to Barbara Bush."
– British comic and MTV Video Music Awards host
Russell Brand,
predicting the future popularity o hisf his signature look of bedhead locks and exposed chest hair, to PEOPLE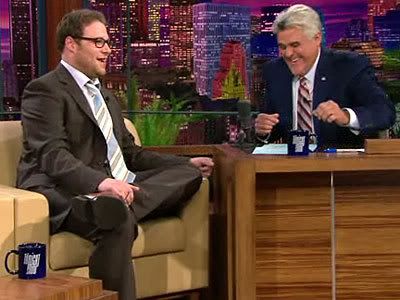 "I'm gonna say no but the answer is yes."
–
Pineapple Express
star
Seth Rogen,
trying to answer the question of whether he smokes marijuana without getting in trouble with the law, on
The Tonight Show with Jay Leno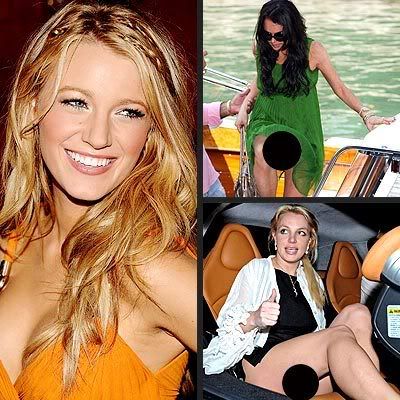 "I don't want to go to a club and not wear panties."
–
Blake Lively,
on what she doesn't do to unwind, at the premiere of
The Sisterhood of the Traveling Pants 2
, to PEOPLE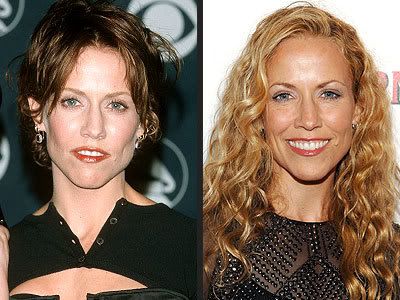 "Then when I cut my hair short, my career tanked for about four years!"
–
Sheryl Crow,
on how trying to downplay her looks to boost her credibility backfired, to a group of students at a Grammy SoundChecks appearance in Nashville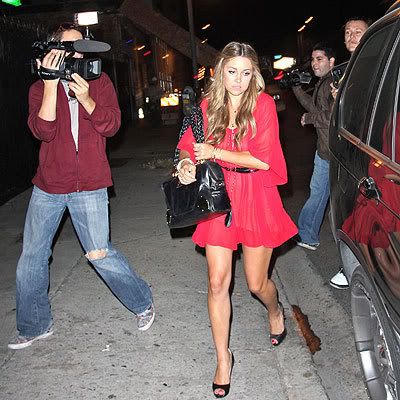 "I wake up in the middle of the night and I think I'm being filmed.''
–
Lauren Conrad,
describing the long-term effects of being a reality TV star, to
Entertainment Weekly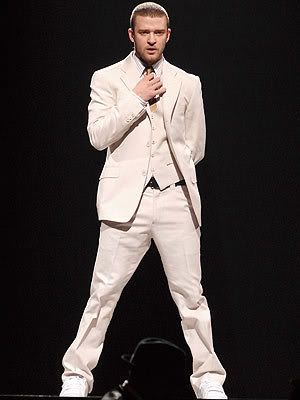 "I don't want to be Mr. Sexy Back forever."
–
Justin Timberlake,
explaining his foray into fashion with his William Rast denim line and collaboration with Swedish fashion designer Johan Lindeberg, to
Vanity Fair
magazine supplement
Fashion Rocks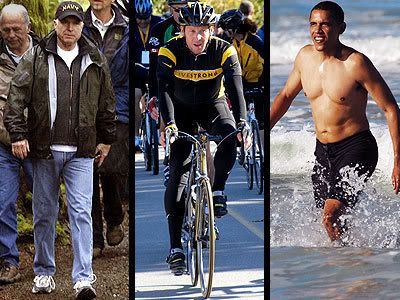 "Probably best just to do a little triathlon."
–
Lance Armstrong,
on how he'd decide which presidential candidate would make the better workout partner, at the Livestrong Summit in Columbus, Ohio
Source