STARS GET RELIGIOUS

See which celebrities are surprisingly pious...



MADONNA -- A-Rod's wife, Cynthia, believes Madonna, 51, (leaving the Kabbalah Centre with daughter Lourdes in NYC July 23) used the the religion to brainwash her husband and convince him to leave her. Cynthia's father told Us that A-Rod had taken up the religion, "which isn't something we understand."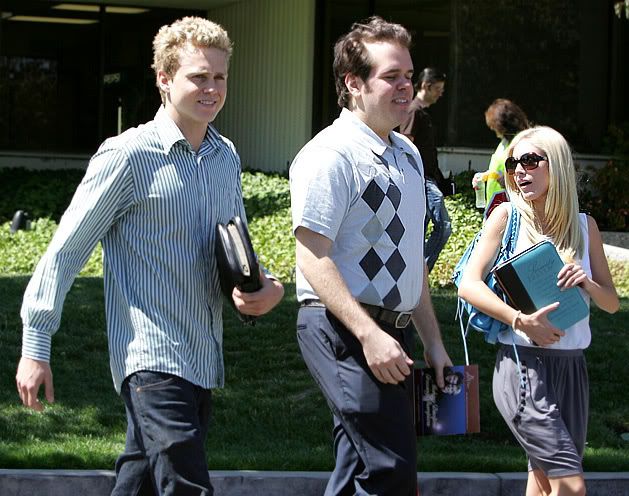 HEIDI MONTAG -- "I have been the most religious person since I was 2 years old. I always felt this crazy connection to God," says the self-described "kind of non-denominational Baptist," 21, who attended church services with fellow Hills star beau Spencer Pratt and celeb blogger Perez Blogger in L.A. on June 22. Montag also spends her time praying for former BFF Lauren Conrad.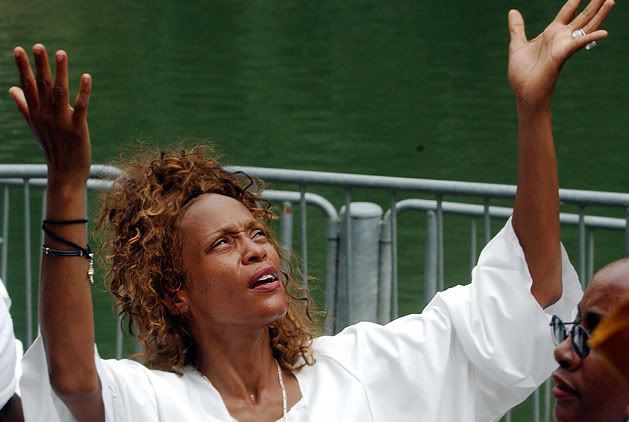 WHITNEY HOUSTON -- Houston dunked into the biblical Jordan River during a "spiritual retreat" on May 29, 2003. Upon returning home to the United States, the singer, 44, recorded an album of Christmas songs.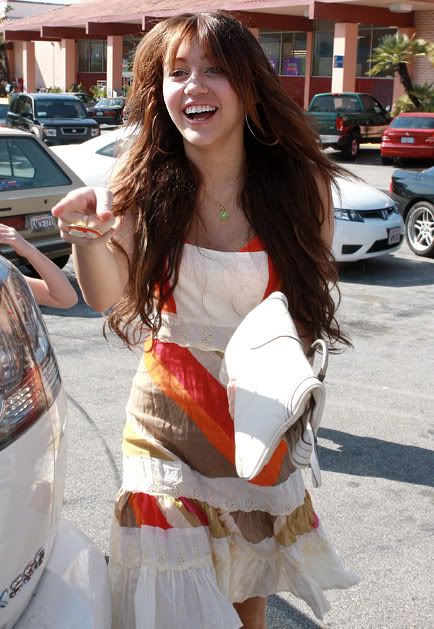 MILEY CYRUS -- "Jesus rocks! I sing, act and dance for Jesus! I do everything for Jesus," the singer, 15, (en route to the Montrose Christian Church in California on Easter Sunday) gushed on YouTube.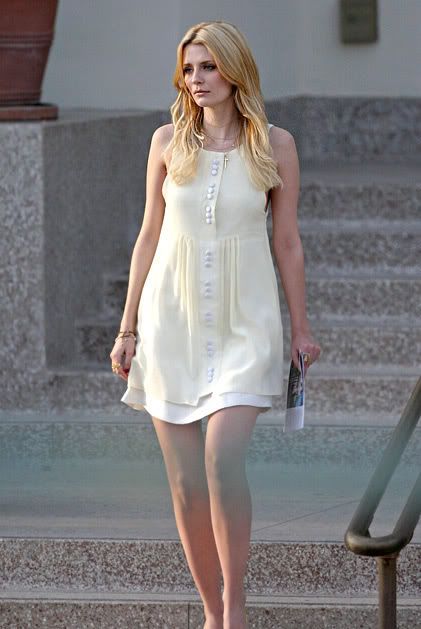 MISCHA BARTON -- A week after her DUI arrest, the
OC
alum was seen leaving the Good Shepherd Catholic Church in Los Angeles January 2. "I'm not one of these people really into the latest fetishes like yoga or the kabbalah," the
OC
alum, 22, has said.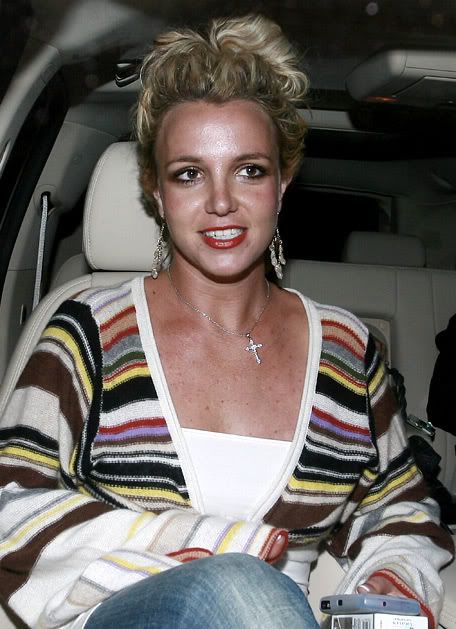 BRITNEY SPEARS -- Born a Southern Baptist, Spears, 26, was introduced to kabbalah by Madonna in 2003. Three years later, the singer announced, "My baby is my religion." Spears returned to her roots and sported a gold cross in Beverly Hills on June 7.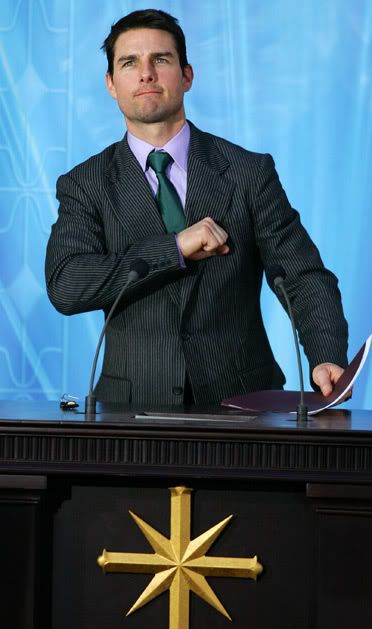 TOM CRUISE -- "We are the authorities on getting people off drugs, we are the authorities on the mind, we are the authorities on improving conditions...we can rehabilitate criminals," Cruise, 46, (at the grand opening of the Church of Scientology in Madrid on September 18, 2004) has said.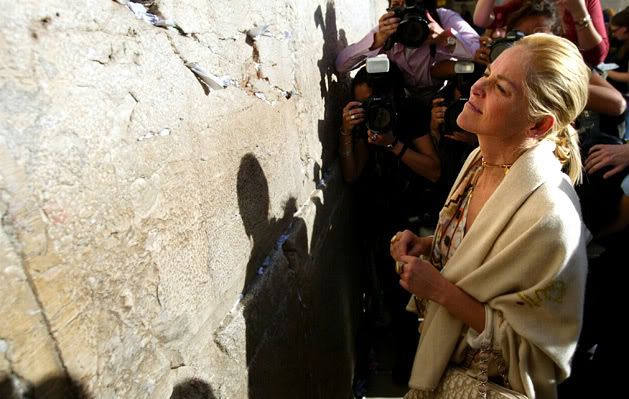 SHARON STONE -- "I would kiss just about anybody for peace in the Middle East," the Scientologist-turned-Buddhist, 50, (at the Western Wall in Jerusalem) told reporters during a trip to Israel in March 2006.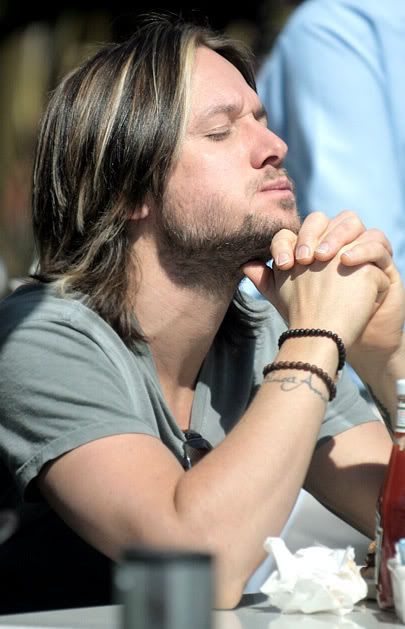 KEITH URBAN -- "I'm not religious at all, but I'm very spiritual and have a very strong faith," the country crooner, 40, (bowing his head before lunch in West Hollywood March 2, 2006) has said.
JUSTIN CHAMBERS -- "I think God gives everyone a meter, and it's up to you to choose right or wrong," the
Grey's Anatomy
star, 38, (reading from the bible in L.A. February 12) has said.
DEMI MOORE AND ASHTON KUTCHER -- The couple (who were married by a kabbalah rabbi in 2005) rang in the Jewish New Year, Rosh Hashanah, in Israel, September 13, 2007.
ERIKA CHRISTENSEN, DANNY MASTERSON & KELLY PRESTON -- The trio posed backstage during a Christmas bash at the Church of Scientology Celebrity Centre in Hollywood, December 1, 2007.
Source