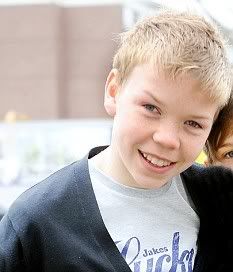 Will Poulter, who has been cast as pain-in-the-butt Eustace Scrubb, the Pevensie children's cousin, in the next Narnia adventure to go before the cameras - The Voyage Of The Dawn Treader - which Michael Apted will direct.

Awful things happen to Eustace in this tale, but he learns. Will played Lee Carter, the scamp schoolboy in the film Son Of Rambow.

In fact, when I interviewed Will a few months ago I thought he'd be one holy terror, but he's a very likeable 14-year-old Londoner, and I was struck by his perfect manners.

In Voyage Of The Dawn Treader he'll join Ben Barnes, as Prince King Caspian, and Skandar Keynes and Georgie Henley, as Edmund and Lucy. Peter and Susan don't feature in this story - at least not in the one C.S Lewis wrote.

The second Narnia picture, Prince Caspian, had its premiere last night and opens next week.

His IMDB page, and a pretty awesome interview with him about Son of Rambow.

In Son of Rambow (on the left):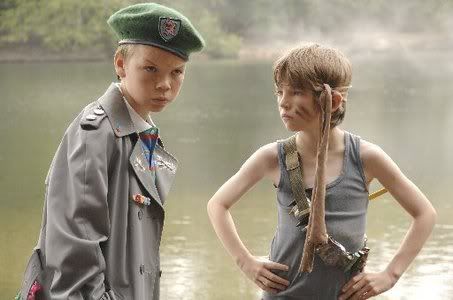 This is perfect casting.
source