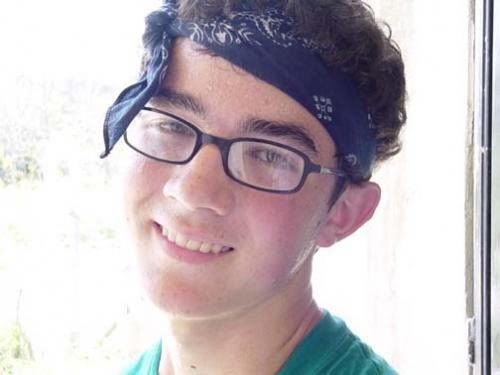 Kevin Jonas chatted with the UK's ILikeMusic, excerpts below:


Can you let us in on any secrets for upcoming videos?

Our new music video is very improvised! We just throw ourselves into the situation and see what happens!

Do you have a favorite YouTube video?

You know, there have been so many! I love the one that goes 'Oh, how the tables have turned!' because it is so quick! People are just like 'This is the stupidest thing I have ever seen, but it's funny' and we're like 'Thank you.. I guess!'



How was making a video with The Queen?

It was an amazing experience meeting her! Doing those videos is so much fun. We are very light hearted guys, we just like to have a good time. We of course never want to take ourselves too seriously, or try to be something we are not. Having fun and making videos is something that we are all about!

Is THIS the video he's talking about?



What is your music making process?

We find inspiration from everything we do. From traveling, from touring, our friends, relationships, from anything really, we just soak it all in. We use anything as a way to write songs. We learn from everything.

For us it can start with anything, it can start with a melody or a chord progression or it can start with lyrics. It just depends on the situation. When we come together it is an amazing feeling because you have three people with different minds all working on one song and when it is finished it's a great feeling.

Highlights from your tour with Avril Lavigne?

The highlights have been amazing. Everything has been just unbelievable! We are enjoying every single minute of it. We can't wait for the rest of the tour and of course continuing into Europe. Touring with Avril has been amazing. You forget how many hits she has had! You watch her play and you are just like 'Oh my God! I forgot about this song and how much I loved it!' and then it brings you back to a moment in your life.




How do you relax when you come off stage?

It's pretty amazing! We get off stage and have to take it easy for a minute because we push ourselves really hard, so it's like "Phew.. OK.. right let's just sit down for a bit!' Haha! Then, of course, we get some food! We are always starving afterwards, so that's usually priority number one! Haha! Once we have done that we just continue on. Get on the bus and say hi to some fans on the way out!

Do you have an ultimate summer tune?

You know, being away from home you start listening to certain things that remind you of where you're from. The song 3x5 by John Mayer is one of the songs that plays a chord in my heart. The song is about not taking a picture because it doesn't do it justice, whatever you're seeing, and that it is OK because next time you're there that person will be with you.



Source

----

With Kevin, EVERYTHING is amazing.