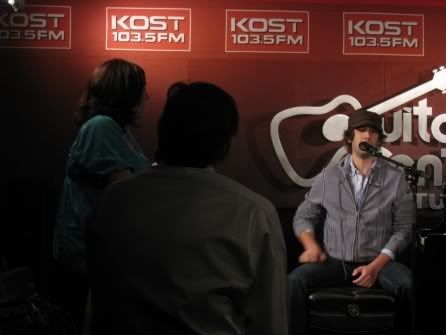 Josh Groban visited the studios of Los Angeles' KOST radio station this morning. The interview can be found on KOST's website here:

CLICK.

He performs the song "Awake" live in the studio on his baby grand, and talks about the Nelson Mandela tribute he'll be performing at later this month, as well as a little bit of info on the album he's working on, including working with BEN FOLDS.

Source.

words cannot explain how excited i am to hear the stuff he does with ben folds.

oh, and i thought you guys would appreciate that he makes a joke about chris hansen in the interview.