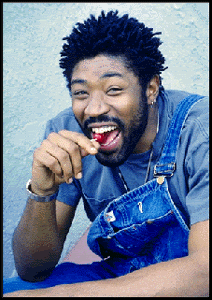 Ack. Things aren't looking good for Bailey's marriage on Grey's. Cress Williams, who plays the chief resident's increasingly fed-up hubby (and prior to that enjoyed gigs on a variety of series including Close to Home and ER), has landed a role on Fox's Prison Break.

Williams will play Wyatt, the latest assassin employed by The Company to brings brothers Michael and Lincoln's seemingly endless run to an... end. Prison Break returns for Season 4 on Monday, Aug. 25, with a two-hour episode.

Any other Cress fans out there? I've been familiar with his work since ER's early days, yes, and will always remember him giving Mr. Mars a scare on Veronica Mars.

"But what of PB's other Williams?" you may ask. Check back Wednesday for an update on poor, sad Bellick's fate.
source
Never even seen an episode of Prison Break, but I've always liked him so I posted it. Anyone remember him from Living Single?