TVs fittest stars according to tvguide. from 1st-last.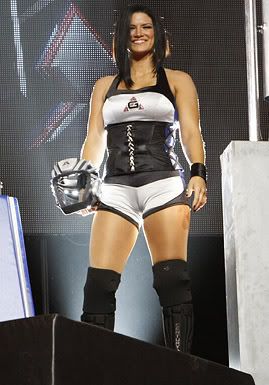 Gina Carano (Crush), American Gladiators
While some guys might be threatened by a trained mixed martial artist who pounds on contenders week in and week out, we can't help having a little "crush" on this hardbody hottie.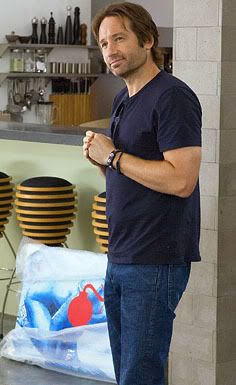 David Duchovny, Californication
This outfit obscures David Duchovny's toned and tanned triathalon-competing body. Luckily for us, he does get to show off more than his arms on his racy show, Californication.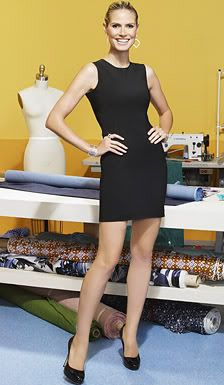 Heidi Klum, Project Runway
This one's kind of a no brainer. She's a runway model for one reason: You can always count on her body to look great no matter what clothes (or lack therof) she's wearing.



Romany Malco, Weeds
Malco's body makes us weep. His sculpted torso was revealed in a super-hot makeout scene between Malco and Mary-Louise Parker on their hit show Weeds. All those muscles and he's funny too!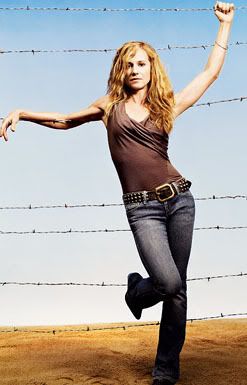 Holly Hunter, Saving Grace
Holly's got a great bod, but don't take our word for it. Just ask any of the guys on Saving Grace (like the old man who watches her undress or the countless baddies she pounds on).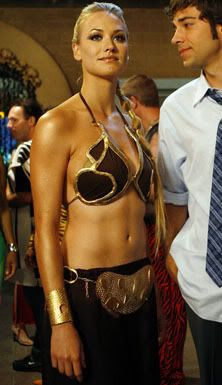 Yvonne Strahovski, Chuck
There is nothing "secret" about this agent's killer body, as she proved once again in an out-of-this-world re-creation of Princess Leia's gold bikini from Star Wars.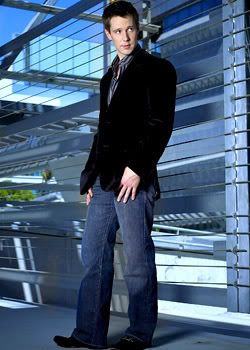 Jason Dohring, Moonlight
Vampires are mythologically driven by lust and desire. While Moonlight kept plenty of lust, it used this Veronica Mars hottie to do away with the frail and pasty bloodsucker stereotype of the past.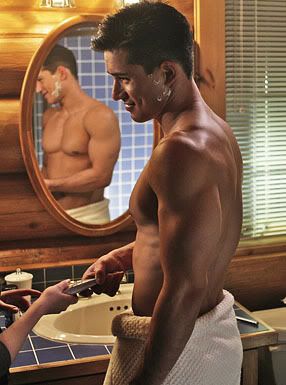 Mario Lopez
His physique has sexed up the small screen in the Dancing with the Stars ballroom, on The Bold and the Beautiful and in a steamy Nip/Tuck shower scene. Here, in Holiday in Handcuffs, it seems bathroom shots are a theme. No complaints!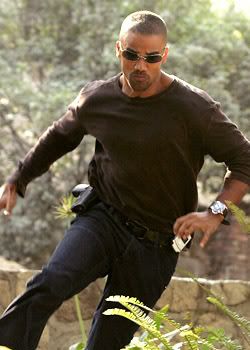 Shemar Moore, Criminal Minds
He's used his body to make women swoon for years as model/actor. But now his character forces him to use that body for the greater good: keeping danger off the street and teaching FBI self-defense classes. What a guy, eh?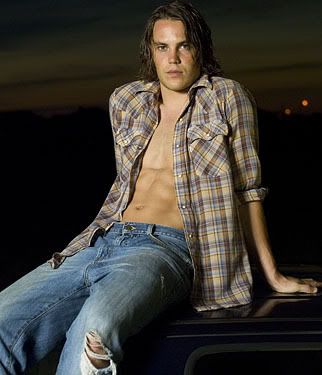 Taylor Kitsch, Friday Night Lights
Kitsch plays resident hottie bad-boy Riggins on our fave football show. He makes the ladies melt with his baby blues and washboard abs. Cougars and kittens alike can't tear their eyes away from his fit physique.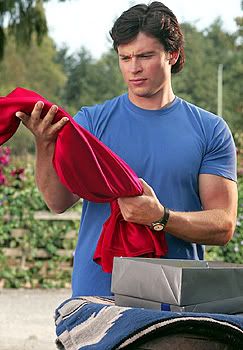 Tom Welling, Smallville
Our favorite super power of Welling's? Those two guns he's sporting in this tight t-shirt. Clark Kent has never looked so boyish and buffed at the same time. We might put ourselves in danger just so he has to rescue us!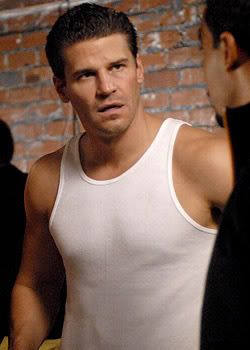 David Boreanaz, Bones
It's no FBI secret; Boreanaz has a smokin' hot bod. Although, as Agent Booth, his boring suits tend to hide his physique, we know what's hiding underneath!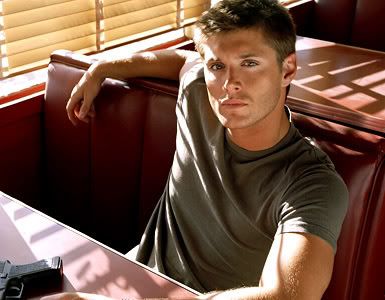 Jensen Ackles, Supernatural
Is it us, or is it hot in here? Ackles burns up the screen as half of the hottest brother duo on TV every week. Demons beware, his gaze may be enough to melt you like the Wicked Witch of the West.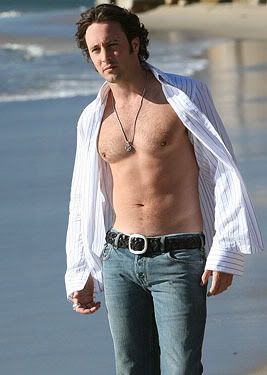 Alex O'Loughlin, Moonlight
This vampire has bewitched the hearts of women all over the country, and no wonder... with his long hair, toned tummy and tendancy to walk around with an open shirt.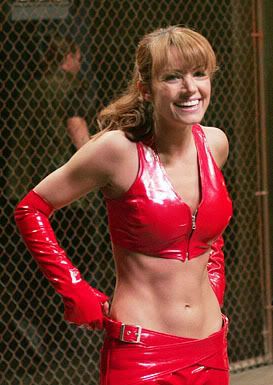 Erica Durance, Smallville
Lois Lane may not have the powers of Superman, but her fit physique definitely falls into the category of "super."

http://www.tvguide.com/PhotoGallery/TV_s_Most_Fit_Stars_1068/1.aspx

i don't know who some of these people are tbqh. but tom and jensen need to be inside of me now.