Princess Protection Program starlet Selena Gomez is one of the fastest rising singer/ actresses in Hollywood. As she closes in on a deal with Hollywood Records, she revealed her musical recording aspirations to Popstar!

"I want to start on my album this year, actually. I'm excited. I'm going to do it a little bit differently than the other Disney Channel stars have done it. I'm going to be in a band. I would like to be in a band. I want to be the female lead singer..

..and then four guys in a band. Kind of like Paramore. Just something a little bit different, like maybe a girl version of the Jonas Brothers. My musical style is more rock, but I definitely love slow, passionate songs with a Christina Aguilera feel, so it's going to be a mixture of both.'

Selena said that her musical idols are, 'Paramore, for sure, which gave me the inspiration of being in a band. She's so confident and she's a girl and she's gotten a lot of stuff for being a girl and being in a band, but now look at where she is after all that she's gone through. I admire her very much.'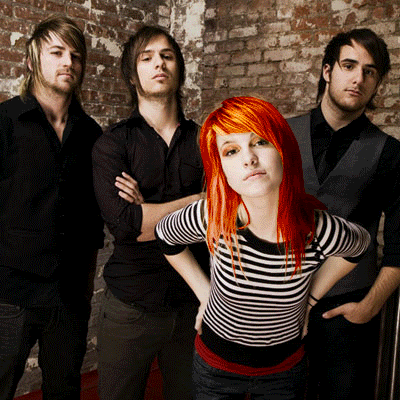 Source

----

ETA: Yikes, I've been having problems with this post. I added in the pic and here's a clip of her singing "Cruella DeVil" off Disney Mania 6. I don't think she deserves a recording contract, but I still think her voice is better than Miley's.