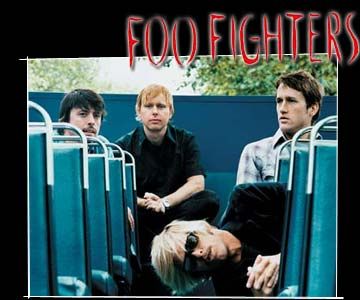 The Foo Fighters have believed for quite a while now that HIV does not lead to AIDS and that drug companies are conspiring against us to get rich. They support the group Alive and Well (a group of HIV positive men and women) who say that HIV positive people can live happy, full-length lives without their HIV progressing to AIDS. This group says that the two causes of AIDS are 1) long term illegal drug use and 2) short term anti-HIV medications. So basically they are telling people that they should not get tested for HIV, not take medication for HIV and that HIV is not sexually transmitted etc. They claim that the World Health Organization(WHO) exaggurates the amount of deaths caused by AIDS and the current poor condition in Africa.

So what about the millions of destitute HIV positive people in Africa who don't have access to anti-HIV medication, yet still die of AIDS? Well, apparently they never had AIDS in the first place, they were 'misdiagnosed'! hmmmm. It's all a conspiracy.

SOURCE: http://www.motherjones.com/news/feature/2000/02/foo.html

Alive And Well website: http://aliveandwell.org

my take: Obviously the funding and studies are ongoing. I find it irresponsible for these people to be saying HIV is not sexually transmitted when there is no proof otherwise, and irresponsible that they tell HIV positive people not to take preventitive medication.