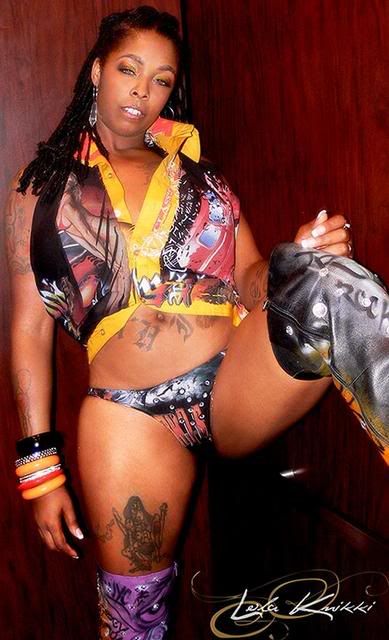 ARE YOU A KHIA FAN??????????

WOULD YOU LIKE TO SEE HER???????????

ARE YOU IN ANY OF THESE STATES OR SURROUNDING AREA'S?????

FLA,.GA..NO...SC...NC...TN...MI....AL...VA??????????

DO YOU WANT KHIA TO COME REP IN YOUR HOOD????????

HIT US UP & LET US KNOW THE CITY U CLAIM AND IF YOUR ONE OF KHIA'S BIGGEST FANS TELL US WHY AND WE WILL BRING KHIA TO YOUR DOOR ......YESSSSSS... YOUR FRONT DOOR TO HANG WITH YOU AND
CHILL ALL DAY....... IN YOUR HOOD!!!!!!! AT YOUR JOB.....WHERE EVER

THE QUEEN NEEDS YOUR HELP TO MAKE HER NEW ALBUM
"NASTI MUZIK' #1

HELP HER PROMOTE NASTI MUZIK IN YOUR CITY AND WIN THE
CHANCE TO MEET AND CHILL WITH KHIA!!!!!!!!

WE COMMING TO THE HOOD YALL THE QUEEN IS TAKING OVER !!!!!!!!!!

KHIA'S HOOD TOUR
NASTI MUZIK 08"
BOOK YOUR SHOW TODAY!!!!!!!!!

PLEASE SEND FULL NAME, ADRESS, AND CONTACT INFO TO:
KHIATHUGMISSES2002@YAHOO.COM

LOVE IS LOVE
THUGMISSES ENT@ 404-202-7238

BE SURE TO REQUSET KHIA'S NEW SINGLES
"BE YOUR LADY" & "LOLLIPOP REMIX"
AT YOUR LOCAL CLUBS AND RADIO STATIONS TODAY!!!!!!!

TEEEEEEEAAAAAAAM KHIA!!!!! WE NEED YOUR SUPPORT!!!!!!!!!
"NASTI MUZIK 08"
PASS IT ON!!!!!!!
what state is NO btw?
source