This arrived in my inbox today. It's from the Borders Shortlist e-mail.
They are going to keep you updated through e-mail about the upcoming 4th book Breaking Dawn
so if you are a diehard fan, I suggest you join. I have included the links to the various sites since obviously you can't click on them.... and try not to hyperventilate.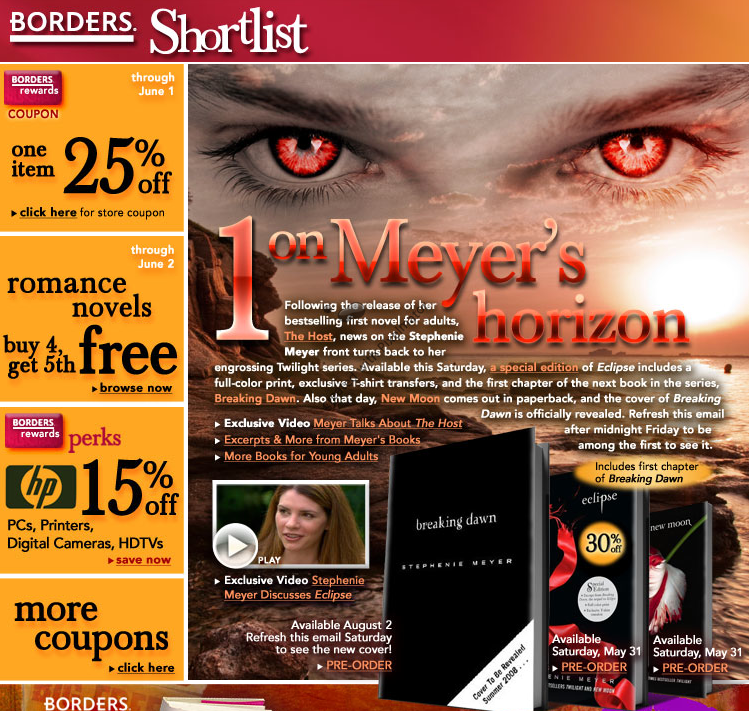 Meyer talks about THE HOST
Excerpts and more from Meyer's books
Stephanie Meyer discusses ECLIPSE
Pre-order BREAKING DAWN



Also, recently MTV announced their plans to show the first completed scene fromTwilight, the first book in this series and the first movie adaptation, at the MTV Movie Awards this sunday, June 1st. In short, three stars from the movie Robert Pattinson, Kristen Stewart, and Cam Gigandet will be attending the premiere and the clip will be shown during the pre-show shenanigans. Click here