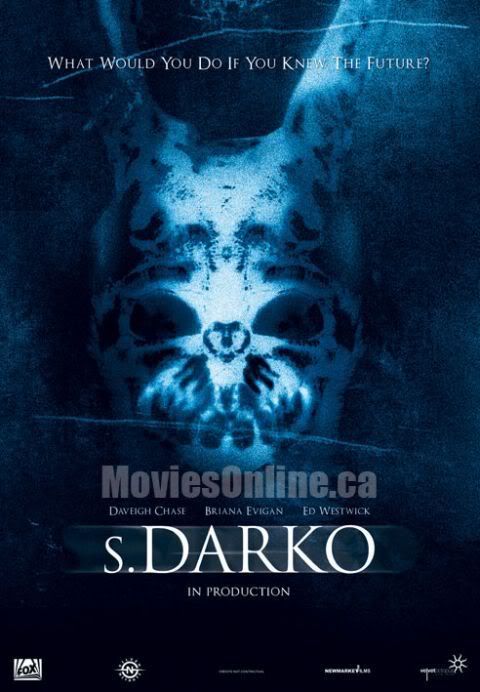 UK-based sales company Velvet Octopus will be launching sales in Cannes for S. Darko, billed as the sequel to the 2001 cult hit Donnie Darko. Fox has already taken North American rights.
Daviegh Chase reprises her role as Donnie's younger sister. The cast for S. Darko also includes Ed Westwick (Son Of Rambow, Gossip Girl), Briana Evigan (Step Up 2) and Justin Chatwin (Dragon Ball).
Ash Shah's Silver Nitrate and Newmarket Capital are producing. Los Angeles-based Chris Fisher, who previously made Nightstalker and Rampage: The Hillside Strangler Murders, will direct. The budget is pegged around $10m.
The story picks up seven years after the first film (and Donnie's death) when little sister Samantha Darko and her best friend Corey are now 18 and on a roadtrip to Los Angeles when they are plagued by bizarre visions.
Fisher said in a statement: "I am a great admirer of Richard Kelly's film and hope to create a similar world of blurred fantasy and reality."
Producers have spoken to Richard Kelly about the project but he is not involved in any official capacity at this stage.
Simon Crowe of Velvet Octopus added: "I think there is a new generation of cinema-goers who will be very excited to see this film."
Crowe quipped to ScreenDaily: "Donnie's not in [the new film] but there are meteorites and rabbits."
The project starts shooting May 18.
Basically The Guy who is making this film was booted off the Old one and he got pissed so this is his Revenge. Its Bullshit!