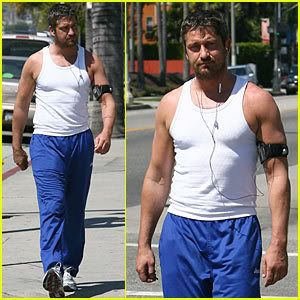 "The 38-year-old husky 300 star reportedly took Cameron Diaz on a double date over the weekend with Jake Gyllenhaal and Reese Witherspoon. But let this be another lesson of don't believe everything you read!

During his morning run, Mr. Butler bluntly addressed the rumors that he's dating Cameron Diaz.

In complete Gerry humor, he said,"So if I take my dog for a walk apparently I'm f—ing my dog? No, it's not true!"

source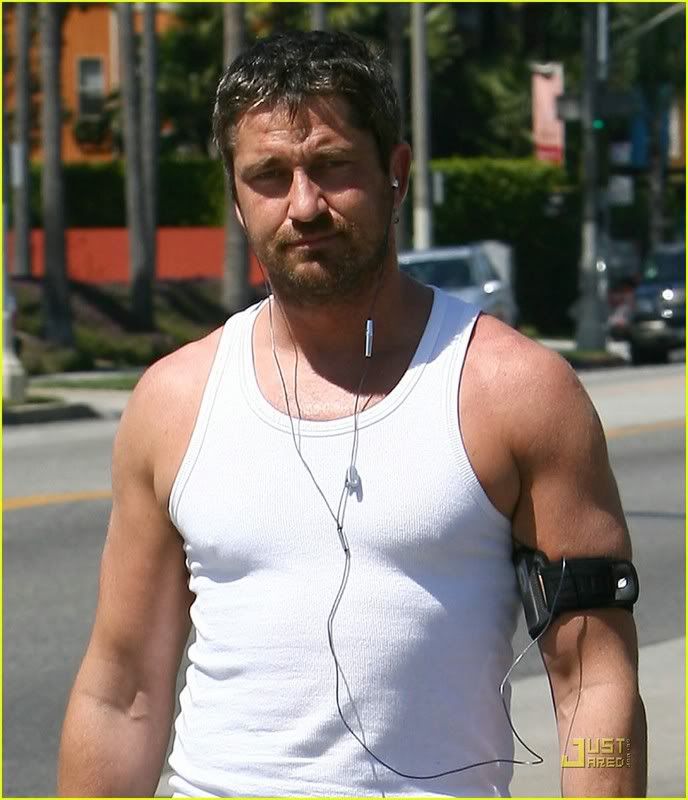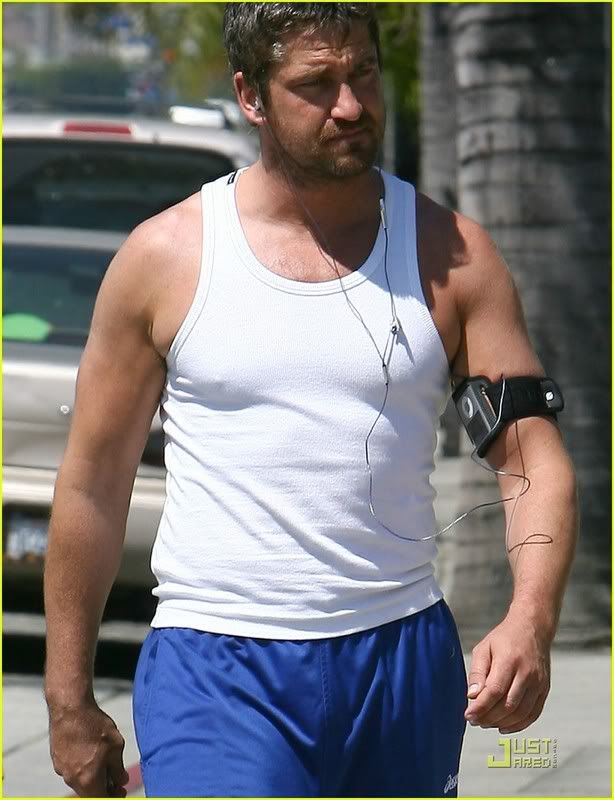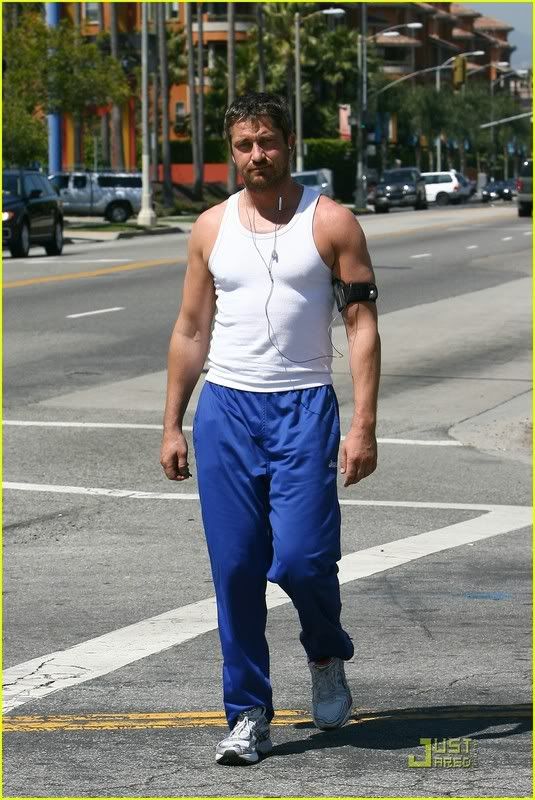 ************
did he just compare Cameron Diaz with a dog?!
Gosh, I love him even more now!