Dita Von Teese (in Christian Dior) is wonderful in white at the legendary Clive Davis Pre-Grammy Party held at the Beverly Hilton Hotel on Saturday in Beverly Hills, Calif.
Dita, 35, and fellow partygoers enjoyed a perfect performance of the first-ever pairing of Josh Groban and Andrea Bocelli. The two performed "The Prayer", their duet slated for the awards show the next day.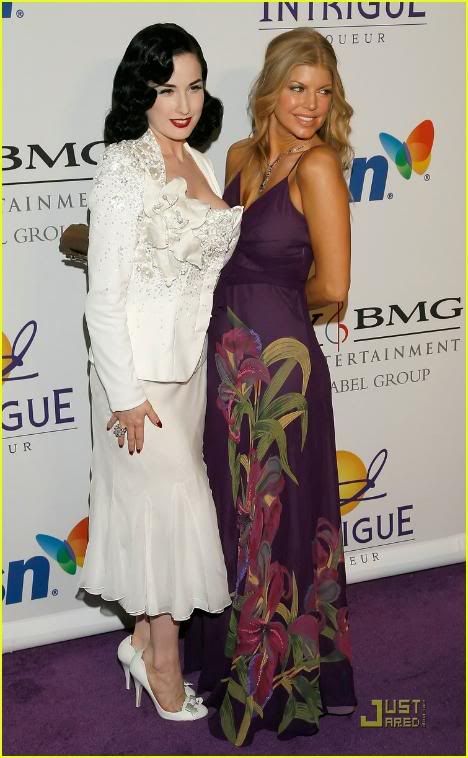 for those commenting on the dress.. here it is on the model for dior's spring RTW collection.
I think it's a beautiful dress, but it's a bit too big on dita.
source 1
source 2