Today was an exciting day at work. James Marsden came into my job at the Aventura Mall in Florida for help today. I noticed it was him while my friend was helping him (Thats ONTD for pointing out he was shooting in Dadeland!). He was really nice to all the employees that helped him.

He went with another employee to be helped and my friend and I were like "we should get an autograph or a picture" but we weren't even sure if we were allowed too, but one of our other employees asked for us. He gave us his autograph and said once he was done he'd come take a picture with us, he just didn't want to cause anything on the floor cause he didn't want to get held up by a bunch of people. So we went in the back and he took pictures with me and two other girls. He was really sweet about it and everything. I told him I loved the last two movies he was in cause I had just seen them both recently and they were real good "feel good" movies. Another girl said she liked him because the movies he made were generally wholesome movies and then he joked that the movie he's shooting now is a little different from that. Anyway... Here the picture.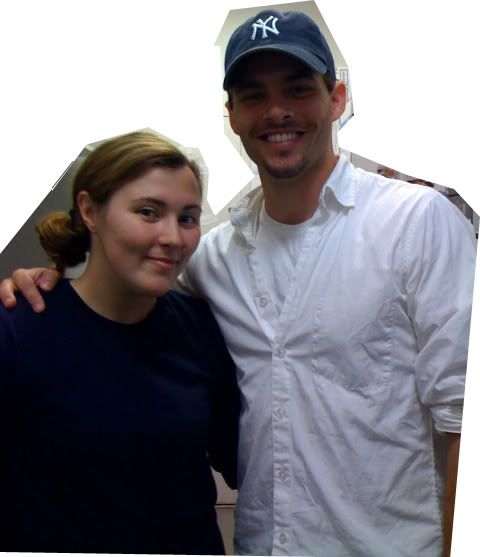 </a>
He's really cute in person too.

I really wanted to get an ONTD sign, and if I had seen him anywhere in the mall but at my job I would of totally asked, but I didn't want to push my luck at work. But that was the first thing I thought when I realized it was him. Next time guys!