In no particular order..

Miley Cyrus, Age 15
Singer and actress, Hannah Montana

While other teen stars are busy acting about 10 times their age, Miley Cyrus seems genuinely happy to just be 15. Rather than wearing sexy tops and boasting even sexier dance moves, she frequently dons age-appropriate bright colors as she belts out the catchy tunes of her alter-ego, Hannah Montana. The 69 dates in her Best of Both Worlds Tour may have sold out at most vendors in a matter of minutes, but she still finds time to give back: She recently visited Georgetown University Medical Center to sign autographs and pose for pictures with sick children.
I'm not even going to lie.. I love Hannah Montana.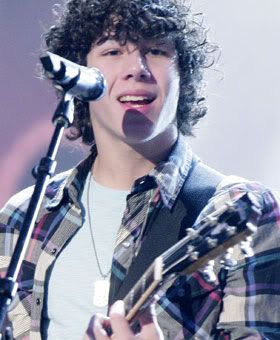 Nick Jonas, Age 14
Musician, The Jonas Brothers

Screaming girls and packed venues are hardly the only thing on the mind of Nick Jonas, one-third of the all-brother band The Jonas Brothers. While his catchy hooks are playing over and over again on mainstream radio and television shows, Nick has something else to worry about: Type 1 diabetes. Nick pushes other kids who may be similarly diagnosed to not let the disease get them down. By acknowledging and accepting his condition publicly, Nick, who sings and plays the guitar and drums, is helping to raise awareness and a new level of support for children with diabetes.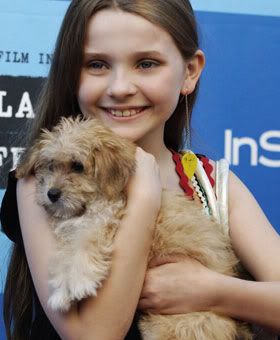 Abigail Breslin, Age 11
Actress,Little Miss Sunshine

Watch Little Miss Sunshine and it becomes clear that it doesn't take a grown-up to deliver a moving performance. Abigail Breslin's character in the movie presents a charismatic, confident girl who won't give in to the pressures that today's society puts on her. Off-camera, it's obvious this poised young girl wasn't just playing a part. For someone who has been in the public eye for years (in Signs with Mel Gibson and Raising Helen with Kate Hudson), the Academy Award nominee has kept a sparkling image and was even named one of Glamour magazine's Women of the Year.



Freddy Adu, Age 18
Soccer Player

Star soccer player Freddy Adu was born in Ghana, moved to the U.S. when he was 8 and used his soccer skills, which he'd been developing since he was 2, to bond with the other kids. His athletic career quickly blossomed (at age 10, he was named MVP of the U.S. Olympic Development Program's tournament), but decided to stay in school, graduating a straight-A student after finishing high school three years early. He promptly signed a four-year contract with Major League Soccer's D.C. United. He now plays for Portugal's Benfica and remains one of the game's stronger players.



Hunter Stewart, Age 8
Trophy Kart Racer

Third-grader Hunter Stewart gets good grades, likes science and loves playing soccer and baseball. He seems like a normal 8-year-old, except for one thing: He's making a huge impact in the fight against breast cancer. Stewart's mom was diagnosed in 2007, and ever since, he's been racing trophy karts, off-road trucks that usually run on motocross tracks, in an effort to raise awareness. In his first race, Stewart promised to donate $1 of his allowance to the Susan G. Komen for the Cure Foundation. Since then, he's inspired thousands of others to do the same, surely making his mother very proud.
aww, I love this kid!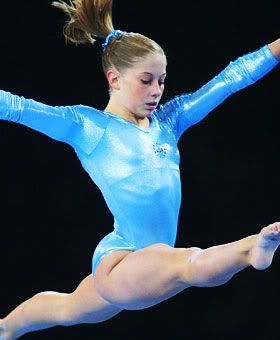 Shawn Johnson, Age 16
Gymnast

As an energetic child, Shawn Johnson found herself looking for a way to let it all out. When dance class didn't work for her, she turned to gymnastics. Not only was this the perfect release, but she was actually quite good at it. Years later, she's been both 2007 World All-Around Champion and U.S. National All-Around Champion at age 15. Though she's on the pathway to achieving her dream, making the U.S. Olympic team, she doesn't let that take away from schoolwork and other activities. The honor-roll student excels at math and loves English and writing, as well as horseback riding and scrapbooking.



Wendy Vo, Age 8
Child Prodigy

At age 8, many children have barely even mastered one language. Wendy Vo, however, fluently speaks 11: English, Spanish, Chinese, French, Japanese, Hindi, Arabic, Russian, Cantonese, Portuguese and Vietnamese, the native language of her parents. She's also composed 44 songs and is the youngest member of the American Society of Composers, Authors and Publishers (ASCAP). Having studied music since she was 4, she released a CD of songs that were composed while she was 6 and 7, and is now hard at work on her 45th composition.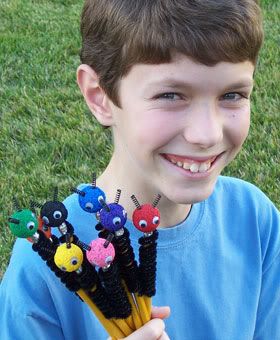 Jason O'Neill, Age 12
Entrepreneur, Pencil Bugs

In 2005, Jason O'Neill asked his mom if he could help her out as she was preparing for a craft fair, and she told him he'd have to develop his own idea. He came up with Pencil Bugs, crafty "creatures" that rest on the top of a No. 2 pencil. Each comes with a Certificate of Authenticity, which includes its name, birth date and care instructions. Currently in sixth grade, O'Neill was named 2007 Entrepreneur of the Year in the under-16 category. Previously, the competition was reserved for high school students, but his idea was so impressive the new category was created just for him.



Malcolm David Kelley, Age 15
Actor, Lost

A recurring role in one of today's top television shows isn't the only impressive credential on Malcolm David Kelley's resume. He's also played in a movie (Antwone Fisher) opposite Denzel Washington, guest-starred on a plethora of television series, been involved at his middle school as Class Treasurer and traveled to the United Kingdom as a Student Ambassador representing the United States with People to People Student Ambassadors.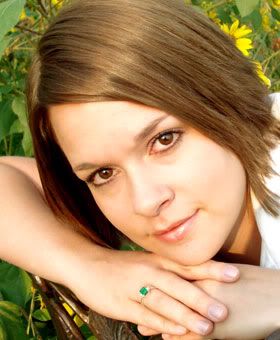 Maryanne Barrott, Age 17
Entrepreneur, Maryanne's Own Bodycare Essentials

Instead of summer camps or long days by the pool, Maryanne Barrott embarked on a summer project with her mom--creating her own line of body care products. What started as a past-time has evolved into a full-fledged business, as Barrott won the Young Entrepreneurs of America 2007 Business Plan Competition. Her line of products, Maryanne's Own Bodycare Essentials, has been sold at retail stores, but is now available only on her Web site--and the sales are rolling in.


So what do you guys think about Miley being a role model? I know some of you can't stand her, but I don't think she's that bad.

source.