Is this old news? I didn't hear about it until just now......


By Gregg Goldstein and Carly Mayberry

NEW YORK/LOS ANGELES (Hollywood Reporter) - Dominic Monaghan, who plays Charlie Pace on the series "Lost," has landed the lead role in the psychological thriller "Pet" for MGM.

In Edna McCallion's film, Monaghan will play Seth, a man who bumps into his old high school crush and becomes obsessed with her. He takes her captive underneath the animal shelter where he works but soon suspects that his old flame is not who she seems to be.

Monaghan played Merry in the "Lord of the Rings" trilogy and will star with Ron Perlman in Glenn McQuaid's period zombie flick "I Sell the Dead."

SOURCE

This photo cracks me up: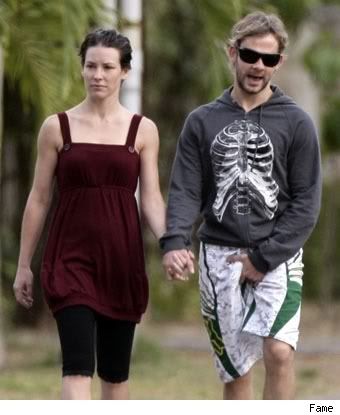 Are they even still together? I'm guessing not since I don't see any Monalilly posts anymore...