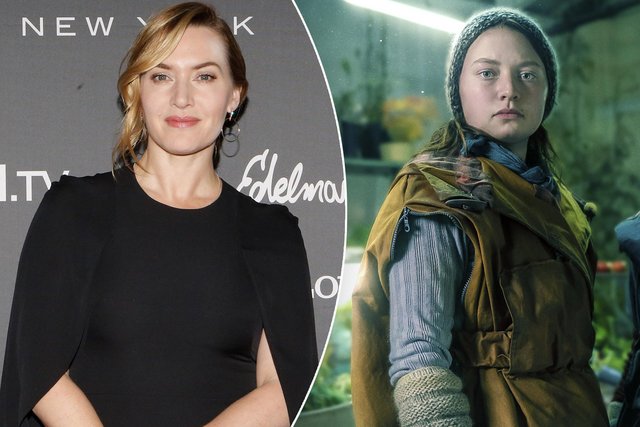 Kate shares Mia with her first ex-husband, Jim Threapleton
Winslet revealed on the British chat show Lorraine that her daughter has kept the fact that her mother is famous under wraps while auditioning.
Winslet said her daughter Mia Threapleton's different last name let her fly "under the radar" without people knowing the pair are related.
Threapleton most recently starred in the 2020 movie Shadows.
"What's great for her is she has a different surname so she slipped under the radar and the people who cast her didn't know she was my daughter and that was important for her self-esteem, of course," Winslet added.
In an interview with Variety last year, Threapleton revealed Shadows was the very first part she ever auditioned for.
"I had just finished school, was free of exam hell, and felt excited, nervous and ready to start auditioning for things, and hoping that the opportunities to audition would come my way," she said. "I just hoped I would get the chance to do what I had wanted to do for so long!"
source