Usually, I am indifferent, or I do not like the list I usually post but I actually think this list is pretty good. I have seen a few films on this list (including one that will be posting from the list) and some I really would like to see in the future. This list is again from Yardbarker (via MSN).
The Godfather Part I and II

(1972) (1974)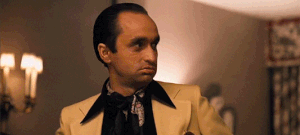 (
Collapse
)
What older film still holds up today ONTD?
source