Cinema advertising company National CineMedia (NCM) did a survey and found out the following:
-95 percent miss going to movie theaters
-92 percent look forward to cinemas reopening again
The question is will those preferences translate into ticket sales once theaters reopen nationwide?
Once theaters open, data suggests the following:
-74 percent of respondents plan to visit cinemas as frequently or more frequently than they did prior to the pandemic.
The film they're most excited to see: Wonder Woman 1984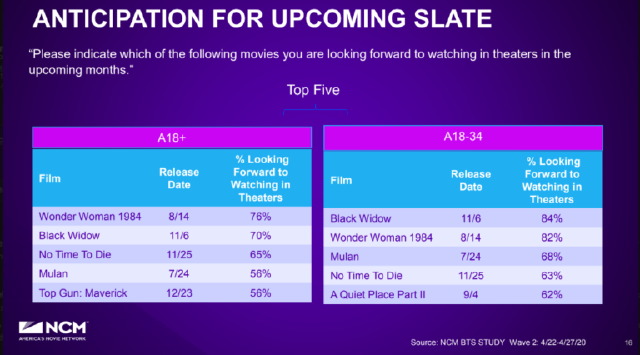 source
What movie are you most excited to see, ONTD?