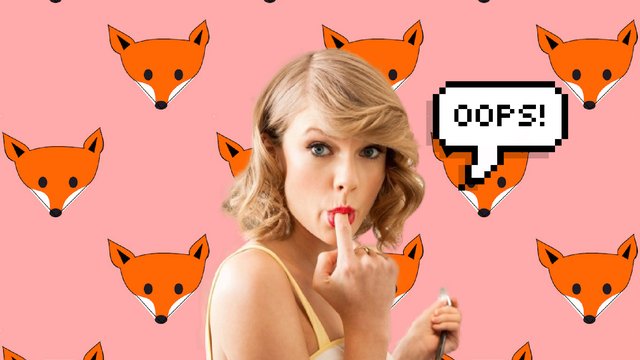 Header by
PopBuzz
There's a saying that goes: "Good artists borrow, great artists steal." Depending on how you interpret that, you could argue that it's quite flattering when a musician pays homage to another's lyrics and musical stylings, and that no piece of art is truly original anyway. Then again… copyright law does exist for a reason, and there is a fine line between homage and outright thievery.
Whether or not these were intentional on Taylor's part or not are left up to debate. It is inarguable, however, that Swift is a huge fan of modern pop music, and
very very likely
if not FOR SURE is familiar with all of the songs listed below. Devoted Swifties, please don't fret: this post is not meant to hate on Taylor or her music;
it's just a round-up for entertainment purposes only
, partially inspired by the iconic and seemingly lost ONTD Original from way back in the day on how a young Taylor Swift copied much of the early musical stylings and ideas of Avril Lavigne (
"You Belong With Me" is her "Sk8r Boi," for instance.
)
If you find it, please link it here. I've been looking.
Source
,
2
,
3
,
4
,
5
,
6
,
7
,
8
,
9
,
10
,
11
,
12
,
13
,
14
,
15
,
16
,
17
,
18
,
19
,
20
,
21
,
22
,
23
,
24,
25
,
26
(
Collapse
)