Jenna Jameson's baby plans
Jenna Jameson plans to spend Valentine's Day (14.02.08) trying for a baby with boyfriend Tito Ortiz.
Jenna Jameson is trying for a baby.

The former adult movie star is hoping to celebrate Valentine's Day (14.02.08) by conceiving her first child with boyfriend Tito Ortiz.

She told Life and Style Weekly magazine: "We're going to Fiji for Valentine's Day. It's going to be wild. We're going to get naked and just run in the surf and try to have a baby."

Last month, Jameson surprised former Ultimate Fighting Championship winner Ortiz at his 33rd birthday party in Las Vegas by jumping out of a giant cake wearing nothing but lingerie.

She was then joined by a group of exotic dancers, who proceeded to strip for Ortiz.

Jameson - who filed for divorce from porn producer Jay Grdina in December 2006 after three years of marriage - miscarried Grdina's baby in 2004 when she was diagnosed with skin cancer.

Jameson and Grdina then tried IVF treatment in an attempt to conceive, but gave up after Jameson said the process was "not a good thing" for her.



source


Eugh... After the pictures we've been seeing of her lately, I don't think she should even TRY to get pregnant...there's not enough of her to feed one, let alone two! I hope she gets healthy... A quick look back at how she's wasted away over the past year...



---

July 2007 at Tito's b-day party: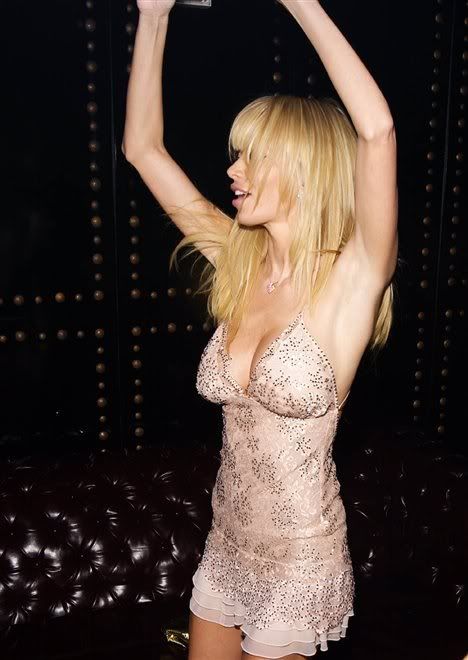 source
---



Jenna saying "skinny is a good thing!" and that she's NOT too thin & is healthy and happy:
Video at Brightcove/TMZ (ETA: sorry - the embedding led to a random music video instead - wtf??)

source - August 2007

---



October 2007 at Heatherette fashion show: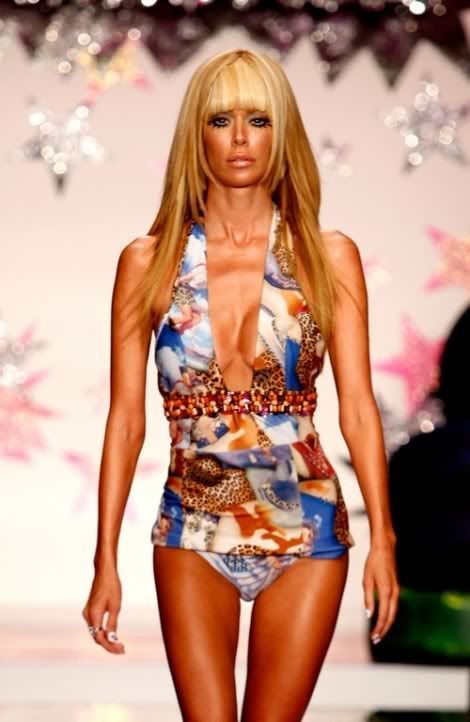 source
---


Versus back in the good ol' days: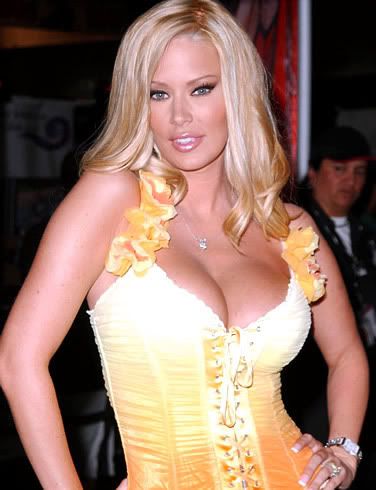 source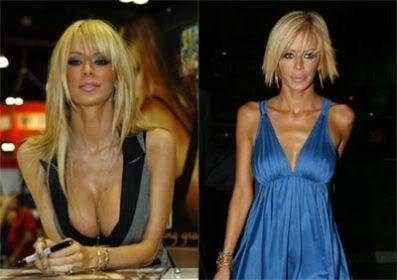 source


Sigh. Pity. She was hot. I know we've seen a few of these before, but it's scary to think of her being pregnant/trying for a baby when she's this frail!!

So...to distract ourselves from all of the Britney crap, here is a mindless poll (and I'm actually curious if there are people who prefer Jenna's new skeletal look):




Do you think Jenna looks better NOW, or better back in the days of her pin-ups?

she looked better BACK THEN

I always thought she was fug

I think she looks good either way