Okay, folks, big news today.
We know what Troy Bolton might wear to the "High School Musical 3" prom.
Imagine our glee when we showed up at "Project Runway" contestant Elisa Jimenez's Sunday morning show at Touch to find
Caroline Marx
,
the costume designer of,
gasp,
"High School Musical 3: Senior Year."
Marx will be outfitting Troy (Zac Efron), Gabriella (Vanessa Hudgens) and the kids of East High for their biggest adventure yet: prom night. And the lady's going to make it marketable.


"I want to team with David's Bridal and their tux rental company After Hours, which was actually just bought by Men's Wearhouse," she told us, "and create two looks, a girl's and a guy's, that you can go rent.
I want to do like a really cool tuxedo with those slim lapels."


Someone is going to be able to go rent Disney hunk Zac Efron's tux?
NY Fashion Week Daily Dish New
Do Celebrities Influence Your Voting Choices?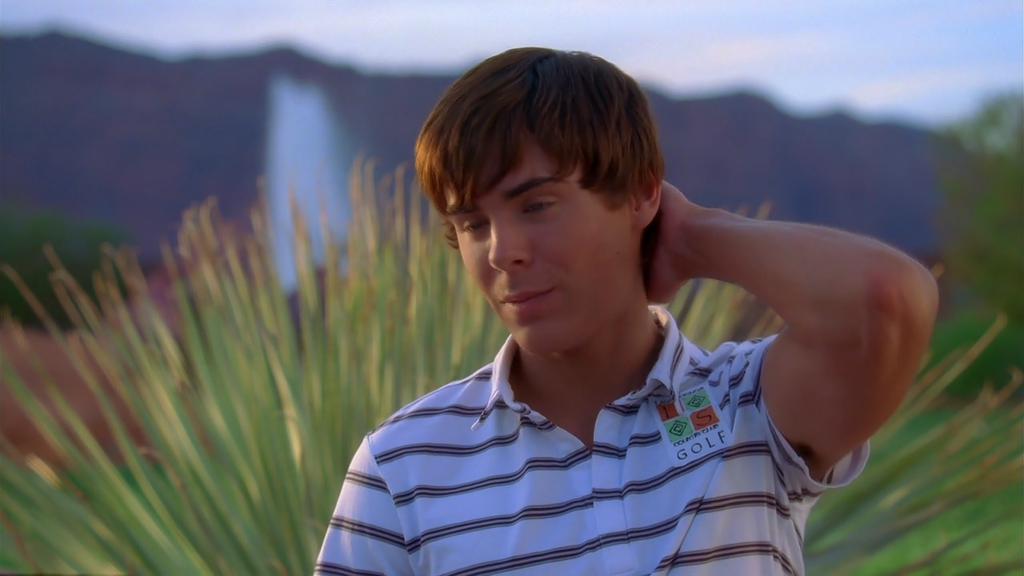 The word is out about which Presidential hopefuls the rich and famous are supporting.


We all know about Oprah Winfrey's highly-publicized support of Barack Obama. Also enthusiastic about his candidacy are George Clooney, Scarlett Johansonn, Steven Spielberg, Susan Sarandon, Ben Affleck, Matt Damon and a host of other ultra-liberal Democrats who previously might have championed Hillary Clinton's run for office. Clinton does, however, still have strong support among some stars, such as the ever-loyal Barbra Streisand and Kimora Lee Simmons among them.




All of Tinseltown isn't liberal or Democratic, however, and actors like Wilford Brimley and Sylvestor Stallone strongly support Republican John McCain, while Donny and Marie Osmond sing Mitt Romney's praises(no earth-shattering news there, folks!) and action star Chuck Norris and wrestler Ric Flair like Mike Huckabee.

These may all be interesting facts for most Americans to know, but does a celebrity's fondness for a particular political candidate really influence those who exist outside of their elite community? While they certainly do have as equal a right as any of us to express their support of somebody they want to see get elected, some of the famous seem to possess an overly-exaggerated view of their own importance.

While we may admire these individuals for their talent, read tabloid stories about their exploits and even envy their extreme lifestyles, the fact is that Hollywood is relatively far-removed from the everyday struggles of most Americans. They don't have to worry about having no health insurance or that their house will be foreclosed on or that they may be one paycheck away from being homeless. Nobody begrudges them their wealth, since they work quite hard for it, but they are being unrealistic if they think we will automatically identify with them, merely because we like them as performers.

While Brad and Angelina may step down from lofty Mt. Olympus on occasion to really see the rest of the world and to even try change things for the better, the majority of celebs choose token charitable causes that enable them to make sizable donations, so they can dress up and attend trendy parties and get photo oops.

In reality, they have little affinity for "average" Americans nor do they really wish to. Even some of their choices in candidates are based upon which is the "coolest" candidate to support, rather than whether or not that person will do the best job for the entire country.

I am not going to say that there are not folks in "La-La Land" who are sincere in why they are standing with a specific Presidential hopeful, because there are always exceptions to the rule.

However, I don't believe the vast number of citizens beyond Hollywood are going to be asking themselves, "Hm, wonder who Zac Efron would vote for?" before they cast their ballots.

Informative Post


Disney's High School Musical Hits the National Theatre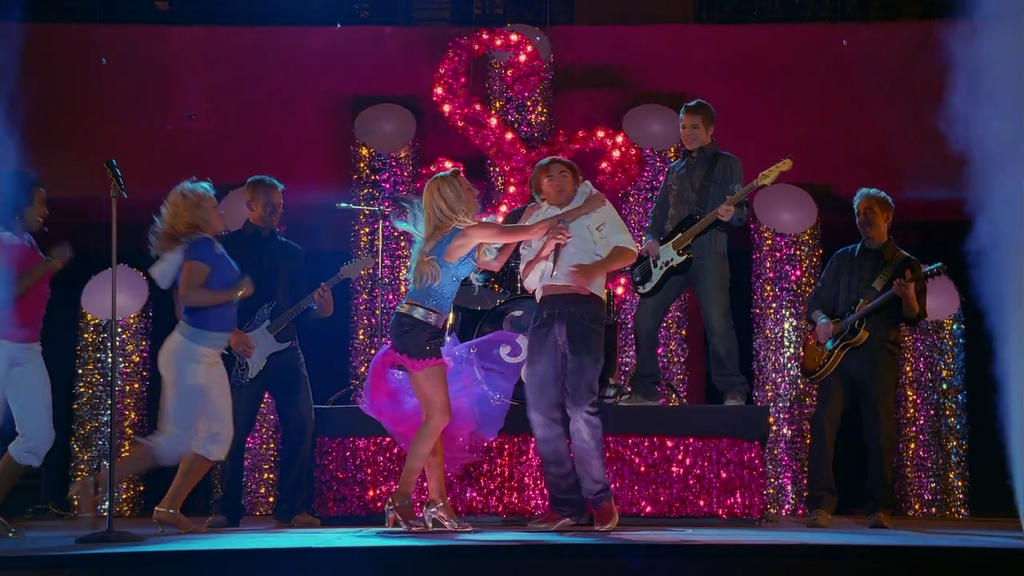 The first thing you should know about
High School Musical On Tour!
: It
is not the movie.


I didn't expect it to be, of course. But
after watching Zac Efron and Vanessa Hudgens's heart-warming karaoke scene maybe a dozen times
(yes, I've seen the movie more than some 12-year-olds),
it was a little disconcerting that the stage version opens with lead characters Troy (John Jeffrey Martin) and Gabriella (Arielle Jacobs) already at East High.
And to see that Troy's sidekick
Chad (Shakiem Evans)
didn't have big, curly hair and was more flat-out attractive than baby-face cute.
But I got over it pretty quickly.
The plot that unfolded Tuesday night was the same story of sweet high school romance and typical high school jealousy
, with the overarching message that you—as Troy and Gabriella instruct us in a song—
don't have to stick to the status quo.
If you haven't seen the movie, a quick overview:
Troy, the school's biggest basketball star, and Gabriella, the new girl who's trying to shake her brainiac image, do an impromptu audition for the school musical—and get a callback.
This shakes up the rest of the students, who aren't ready to accept that people can stray from their cliques to try something new.


The parts that were rewritten to fit the stage
(for example, a laptop video chat became a cell-phone conversation)
didn't seem out of place.
The show had all the songs plus a few extras, including DVD bonus track "I Can't Take My Eyes Off of You." And most important, the cast, well, rocked it. Chandra Lee Schwartz pulled off drama queen Sharpay's screechy character to a T, and Ellen Harvey played the perfect Ms. Darbus, the eccentric drama teacher that every high school seems to have. During a dance scene featuring the basketball team, I held my breath waiting for someone to drop one of the dozens of balls flying around the stage. Nope. Flawless.
My only complaint: At the end, Troy and Gabriella share a quick kiss. They don't in the movie, which is part of its innocent charm.


Quick glances at the tweens around me? They were loving it—especially the little girl behind me singing along to "When There Was Me and You."


In the end
, of course,
everyone is friends
(case in point: The final number is called "We're All in This Together").
Cheesy? A little bit. But you'll walk out of the theater feeling pretty darn good.
Washingtonian