Eddie Izzard to Bring New Solo Show to NYC for 11-Show Stint, Feb. 12-23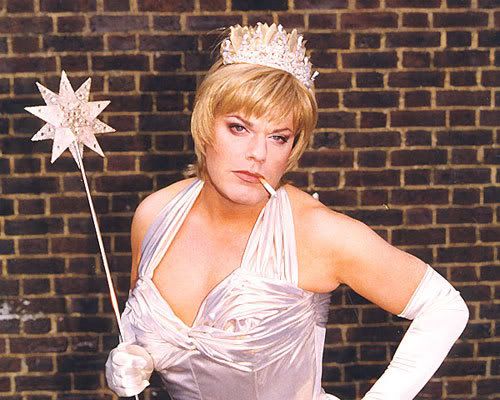 Eddie Izzard — who won praise and earned a Tony Award nomination for his work in A Day in the Death of Joe Egg — will workshop his upcoming new solo show at Off-Broadway's Union Square Theatre.

The actor-comedian recently played West Coast gigs and now heads to New York City for 11 shows (to begin at 10:30 PM), Feb. 12-23, at the current home of Jump. (He has also performed recently in Montreal and London.)

Izzard's past solo shows include the double Emmy Award-winning show Dress to Kill as well as Live at the Ambassadors, Unrepeatable, Circle, Definite Article, Glorious and Sexie. The Yemen-born Brit also boasts many London stage credits — among them the title role in the Lenny Bruce bio Lenny and the world premiere of David Mamet's The Cryptogram. His films include "Ocean's Twelve," "Velvet Goldmine," "Shadow of the Vampire," "The Cat's Meow," "My Super Ex Girlfriend" and "Across the Universe."

Scheduled to be reprise his role in the new season of FX's television series "The Riches" opposite Minnie Driver, Izzard was last seen by theatre folk at the 2007 Tony Awards ceremony. He also reprised his work as the accomplice to the title group in "Ocean's Thirteen."

For tickets to the live Eddie Izzard show at Union Square Theatre, 100 East 17th Street, call (212) 505-0700 or go to Ticketmaster.com. For more information visit eddieizzard.com.

Do you have a source?

OMG, I am so pissed that I live in Kansas right now! Also, am I the only one that would jump his fine ass? I didn't think so.