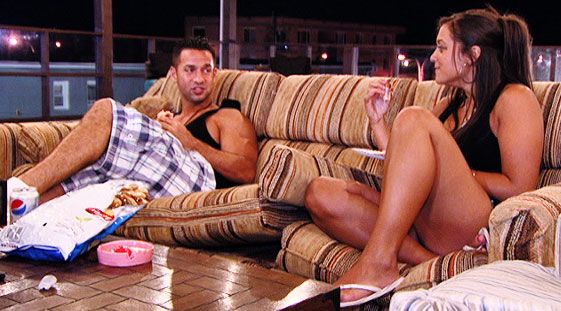 Jersey Shore star Sammi 'Sweetheart' Giancola doubts that her male co-stars will have much luck with women when the new series begins filming in Italy.
The reality star particularly focused her ridicule on Mike 'The Situation' Sorrentino, insisting that his supposed charm will not work on real Italian women.
"The girls are gonna want nothing to do with him," Giancola told Rob Shuter on his HDNet show. "I just think the girls are more reserved and more classy than the girls in the US."

"Some of those girls Mike picks up on the show: grenades," Giancola added, referring to the cast's derogatory term for someone who is unattractive.
"I don't think Italy will have that many grenades."

In addition to discussing her one-time love interest Sorrentino,
Giancola also confirmed that she and co-star Ronnie Ortiz-Magro are both officially single.
"He's a great guy, but sometimes things don't work out," she explained. "Today I'm single."
The cast of
Jersey Shore
were all recently confirmed for the fourth season of the show, which sees them moving to Florence, Italy for a summer.
source