big love season three gets a premiere date & season three spoilers!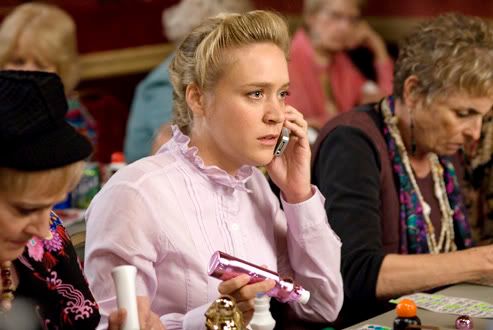 Season three of Big Love premieres Jan. 11, 2009
and here's more:
• Nicki's going to ditch the "compound chic" look, at least at the beginning of season three. According to Chloë, Nikki starts dressing in "normal" clothes more often, but she may well restore the long skirt look before too long, for a "very particular story reason," according to cocreator Will Scheffer. Hmmm...undercover mission to reinfiltrate the compound?
(
Collapse
)
this post approved by ~Nicki Grant~
this is a bit old, but this was never posted.
probably because hardly anyone here watches it. Which is sad because this is such an amazing show