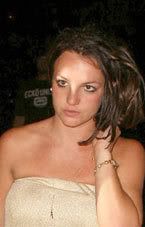 What's Next For Britney Spears?

Her past is peppered with shaved heads and strip shows. The experts say her future is to go undercover.

It seems like Britney Spears has been just a tad on the overexposed side since... what, 1999? But seeing footage of her on a daily basis hasn't helped us understand how she's capable of making life-altering decisions the way normal people change their hair, and to change her hair like normal people eat cereal.

Four experts in their fields have suggested what Britney should do next to curb her compulsion to scandalize and reignite the career [she] abandoned.



The Brand Specialist - Max Valiquette
The appetite for sordid tales of Britney in crisis is high, but that strategy stopped moving bottles of Midnight Fantasy about three meltdowns ago. "From a marketing perspective, brands can get oversaturated," Max, president of youth marketing communications agency Youthography, advises. "The less that brand is representing a commodity, you can feel like you don't need to experience it because it's out there all the time. For the long-term health of her brand what she needs to is disappear until the brand you re-present in the future is the healthiest possible version of your brand." He would like to see Britney go into self-imposed exile until she can deliver a big-budget music video that drops jaws--for the right reasons.

The Stylist - Maha
"She needs to drop her casual Friday look for every day," says Maha, who's dressed Sum 41, Amanda Marshall and Nelly Furtado. Describing her fashion reputation as "casual but slovenly," Maha would like to see her latch on to some casual that carries a touch of class. He suggests American sportswear lines such as Ralph Lauren and Phillip Lim."There's a lot of these New York-style designers that would suit her, because she's crazy too!" he notes. "So Heatherette is one." He'd like to see Britney saunter out in her signature attention-grabbing ensembles but include trends on the horizon for spring by embracing patterns and bright hues.

The Actress - Shenae Grimes
Britney Spears just needs a friend, says Shenae, who plays Darcy on Degrassi: The Next Generation. She's worked with High School Musical star Ashley Tisdale and singer/actress Jojo, and after seeing how they handle celebrity believes Britney is the architect of her own demise. "She calls the paparazzi," Shenae says. "The paparazzi do not follow you eve-ry-where." Most of all, the 18-year-old feels sorry for the tabloid magnet. "At the end of the day, she goes home to the hotel room and she's by herself," Shenae says. "I think that's where a lot of stars get tripped up. Everyone wants your attention, everyone wants to be in your world, but then when you go home, you're by yourself."

The Publicist - Tiffany Astle
"I would like to see--not lock her up... HIDE her for, like, six months," says Tiffany, who, as an account director at PR firm Holmes Creative, has worked with Pamela Anderson on Canada's Walk of Fame and Nelly Furtado at the Junos. "If I was her publicist I would strongly suggest that she portray to the public that she is taking all the necessary steps to take care of herself in order to take care of her family."

Although it seems at times that Britney has worn out her welcome when it comes to second chances, Tiffany has noticed people's memories are as long as a goldfish's when it comes to entertainment and scandal. "She could come back in six months and people would have almost forgotten all this crap that she did, shaving her head and all this," she says.


source

WTF. Now everyone and their uncle knows how to Fix BritBrit. What a totally random bunch of people (experts?!?) to ask about What Britney Should Do. And that "Specialist" guy referring to Brit as nothing more than a "brand" just like her perfume is kinda creepy! Plus: No, I don't think everyone will simply "forget" everything Britney has done in six months if she just goes on a nice long vay-cay, bb. Also: Never take fashion tips from someone who openly boasts about having dressed Sum 41. I did LOL at the "casual Fridays every day" remark, though.