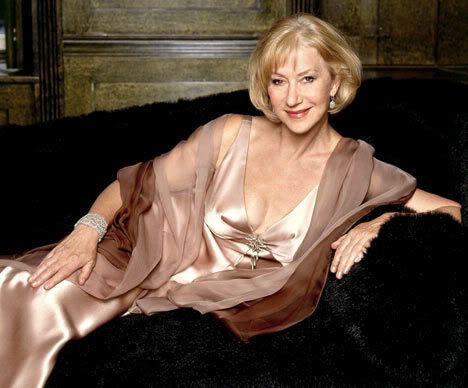 Helen Mirren's Queen return
Dame Helen Mirren wants to film a sequel to 'The Queen' focusing on the British monarch's golden jubilee celebrations in 2002.

Dame Helen Mirren wants to film a sequel to 'The Queen'.

The 62-year-old actress - who won an Oscar for her portrayal of Britain's Queen Elizabeth II in the movie which followed the monarch's life the week after the death of Princess Diana in 1997 - would love to make a movie about the queen's golden jubilee, which she celebrated in2002.

She is quoted by Britain's Daily Telegraph newspaper as saying: "'The Queen' was such an individual, idiosyncratic film. It was one of a kind. You can't repeat that. People have asked, 'Is there going to be a sequel?' Yes, let's do the golden jubilee. That would be interesting."

However a spokesman for Stephen Frears, who made the film, was quite coy about the idea.

He said: "I wouldn't really like to say."

Mirren recently revealed she regrets turning down an invitation to dine with Queen Elizabeth. The 'Calendar Girls' star fears she is now out of favour with the royal family after movie commitments stopped her from accepting an offer to attend a reception at the queen's London residence Buckingham Palace.

She said: "When they invited me I was filming the movie 'National Treasure' in America and I wouldn't have been able to get back from London in time for the next day's work so I had to politely decline.

"Buckingham Palace said they understood but I do wonder if I've blotted my copybook."

source

Hot damn! I want to look like her when I'm 40, let alone 62! And I think it'd be cool to see her do another movie as Queen Elizabeth II. She totally rocked the first one. Let's just hope Lizzie hasn't barred her from Buckingham for missing that lunch date...

Edited to straighten out the wonky photo formatting - sorry about that!