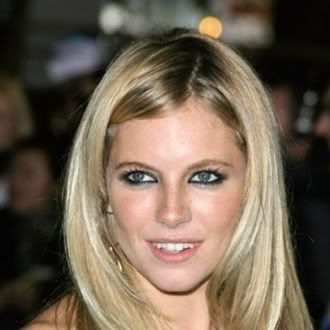 Sienna Miller's marriage ultimatum

Sienna Miller has been given a marriage ultimatum by her lover Rhys Ifans.

Sienna Miller has been told by lover Rhys Ifans, "Marry me or it's over."

The 'Notting Hill' actor issued Sienna with the ultimatum during their recent romantic trip to New York.

A source said: "Rhys is fed up with all the secrecy around their relationship and wants to make it a permanent thing.

"He has asked Sienna to marry him and it's the last time he will ask. He wants everyone to know they are officially an item."

Rhys has told Sienna they must announce their engagement now orend the relationship, but the 'Edge of Love' actress is refusing to be pushed into making a commitment. The source is quoted on the Daily Mail website as saying: "Sienna has yet to make a decision and Rhys can't understand why. Sienna is always trying to avoid the official relationship topic and is happy to keep it a low-profile affair. Rhys has been happy with that but now feels they should decide whether it's going to be long-term or not."

In December, Rhys bought Sienna an engagement ring for her 26th birthday, and hid the specially designed band among a pile of presents.

Rhys - who was first romantically linked to Sienna in August after he moved in to her London home when his houseboat started leaking - has reportedly asked the blonde star to marry him several times. Last November, he is believed to have proposed to the actress by serenading her with a poem entitled 'Marry This Misfit'.


source

I think he's too good for her, and that's sayin' something!! As long as Rhys doesn't have any nannies around for any reason, she should just say yes and get on with it. ETA: OTOH, I agree with everyone who says ultimatums are creepy. Maybe they should BOTH run for the hills.