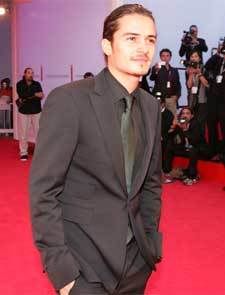 Orlando Bloom's 'much-loved' character in Pirates of the Caribbean will reportedly be killed off in the fourth installment of the Disney series, as producers struggle to 'cut costs.'
According to British newspaper reports, Bloom's character, Will Turner, is deemed 'not necessary' to the sea-faring saga
, although his castmates Keira Knightley and Johnny Depp are unaffected by the cutbacks.
A 'Disney insider' tells British newspaper The Daily Star Sunday, "Pirates of The Caribbean has proved a huge hit and made a fortune for everyone involved.
A huge chunk of that success is on the shoulders of Johnny Depp as Captain Jack Sparrow.
Love interest Keira Knightley, who plays Elizabeth Swann, is a huge hit.
But producers and directors are now trying to cut costs. Orlando Bloom has suffered as a result.
The script for the fourth Pirates movie is being worked on and all the finances are in place, but it was decided Bloom's character, and a number of minor roles, were not necessary to ensure it would be yet another box office smash for Disney."
Source:
http://www.femalefirst.co.uk/
Since when was there going to be a 4th installment?