Attention all those who've been waiting years for this (like I have)!

The opening disaster of the next Final Destination film, which will be shot on 3D, has been confirmed! And IMO, It should be decent, if done right. I just think they should drop the 3D.

FINAL DESTINATION producer Craig Perry confirms that the opening disaster in New Line Cinema's HD 3-D sequel will in fact be during a high-speed race car crash where an object will fly into the stands killing (or just missing) some of the audience members!

In addition, he tells is that that the high-def 3-D technology they're using is the exact same system as the one James Cameron is using for AVATAR. He explains that they're going to be very careful about how they use the 3-D in the film. "Having something pop out at the audience every four minutes gets boring," he explains. He wants to use the 3-D to add depth and drama to the film, which if done like MONSTER HOUSE can really add to the experience of the film.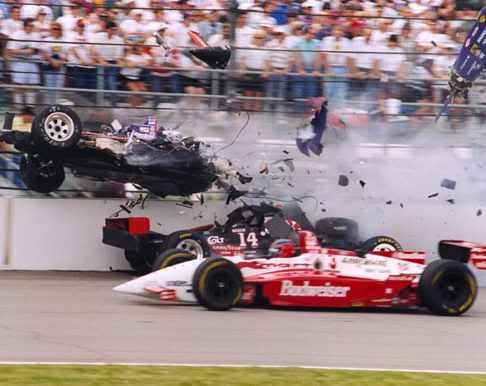 SOURCE.