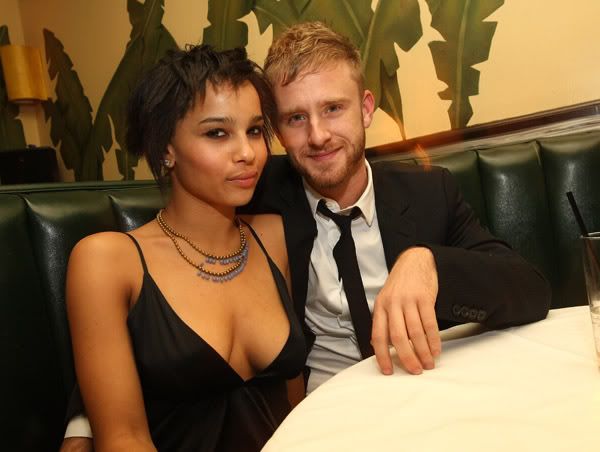 ZOE KRAVITZ & BEN FOSTER






They are pictured attending the AMFAR event in NY on the 31st.

Gravrila magazine has named them the 'Sexiest Couple in the World 2008'

Their new film "Birds of America" just debuted at Sundance to stellar reviews. Ben plays an accused child molester and Zoe has a small role. They apparently met on the set and fell deeply in love. Zoe is attending college in NYC and Ben is following her around the city as she attends college. Neither have a new film in the works.

Sources: Pictures, movie info, and my Feb issue of G magazine for the sexiest couple honor. Scans coming soon.