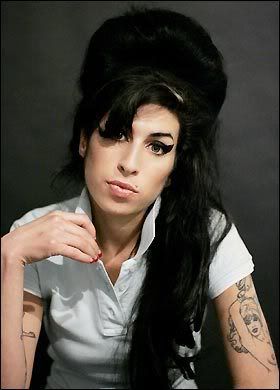 SINGER AMY WINEHOUSE was rushed to hospital and put on a drip as she battles to beat drugs, it was confirmed last night.
The crack-shame star, 24, was left dangerously dehydrated while going cold turkey fighting her addiction.
Amy was smuggled into the private London Clinic on Wednesday evening under a false name.
The Harley Street clinic is around the corner from Capio Nightingale hospital, where she is undergoing rehab.

A source close to the London Clinic said yesterday: "Amy was looking very pale and thin.
"She looked ropey and exhausted. Let's hope she hasn't taken a turn for the worse."
Her dad Mitch has already told The Sun how she is suffering "horrific" withdrawal symptoms.
Yesterday he said: "Amy is OK. She is making progress but will be in rehab for a long time."

Sun Doctor Carol Cooper said: "Going on a drip is a sign that things have got pretty bad.
"Crack is notoriously difficult to get off."
Amy went into rehab after our shocking video showed her smoking crack cocaine.
Source