'I don't deserve Alesha Dixon's forgiveness', says Javine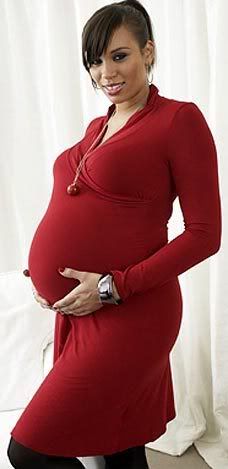 Singer Javine Hylton has opened up about her relationship with MC Harvey, claiming that she doesn't deserve Alesha Dixon's forgiveness.

Prepared for the risks of her affair with Harvey however, Javine says she was willing to face the consequences.

But Hylton also believes that Alesha, 29, was trying to ruin their relationship with false allegations when Dixon claimed that she was the one to dump Harvey, even though he wanted to remain married to the Strictly Come Dancing star.

Javine, 26, hit the headlines in 2006 when it was revealed she had been having an affair with the former So Solid Crew star.

The couple met on the set of the West End musical Daddy Cool while they both had partners.

They were heavily attacked for the infidelity but moved in together soon after and are are now expecting their first child in February.

Javine told New magazine: "No I don't want Alesha's forgiveness. She doesn't know me. I don't deserve anything from her.

"People are going to try their best to create cracks in our relationship.

"She was hardly going to say 'He left me because he had fallen out of love with me'. I know how he felt."

Javine bore the brunt of the negative publicity surrounding the affair as 'the other woman' but she was unapologetic and told New: "They accused me of stealing someone's man, which I don't actually believe you can do."

And her popularity continued to plummet when Alesha's success on Strictly Come Dancing caused the public to side with her as Javine was labeled a "home wrecker" and a "slag".

Hylton believes the backlash only made her relationship with Harvey stronger but admits that she also had a battle fitting in with Harvey's family who treated as an outsider.

She said: "The more people called me a marriage wrecker and Harvey a love rat, the stronger we became.

"Harvey's family had a relationship with Alesha so it took a while for me to strike one up with them. It was hard for his family."

As Hylton's latest comments hit the press, Alesha joined her friends, Strictly dance partner Matthew Cutler and presenter Emma Griffiths at the opening night of the new Cirque Du Soleil production on Tuesday night.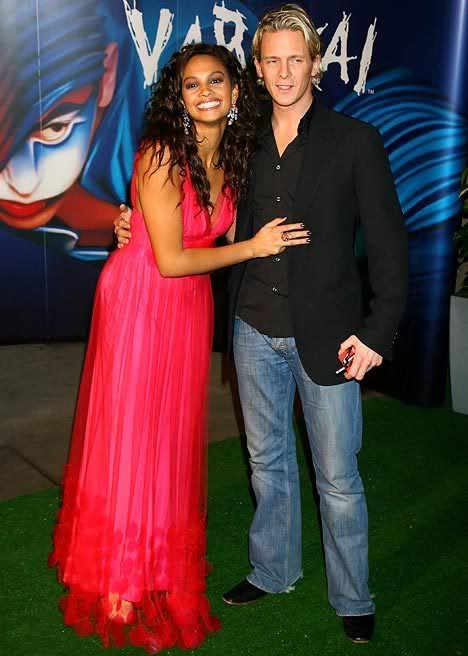 Stunning Alesha wowed the paparazzi in a fuschia gown at the Royal Albert Hall, before joining Cutler for the circus show.

Source

To pre-empt the "who?" crowd:
Alesha
Javine
Harvey

Bitch needs to shut the hell up, TBQH, and stop leeching off Alesha's current fame. Also, Javine was called a homewrecker and a slag on Never Mind The Buzzcocks over a year ago for the exact same reason, so it didn't really have anything to do with Alesha appearing on SCD: