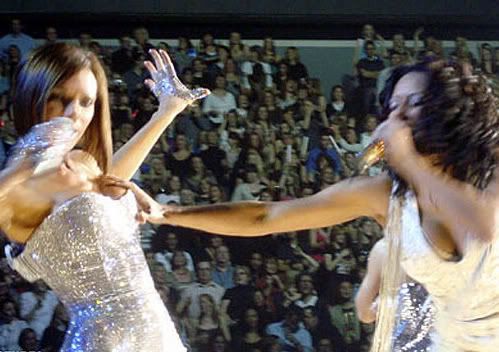 Mel B spiced up the girlband's latest show by getting hands on with Victoria Beckham.

The 32-year-old singer grabbed a handful of her bandmate's boob at last night's show at the London O2 Arena.

ETA: apparently her boob was falling out, and mel was ... catching it for her. idk. thanks,
lasombradeti.

sauce, eta a second sauce.

awkward. and slightly hot.