Always the hot spot for celebrity sightings, Los Angeles Express Airport was the place to be for Nick Lachey and Vanessa Minnillo fans last night.

The famous pair arrived at the rainy southern California airport looking casually jovial. Nick was wearing a dark v-neck t-shirt, classic blue jeans and a baseball cap, while Vanessa sported a white cap-sleeve tee and some booty-hugging jeans, complete with a trendy hat of her own.
And it looks like there may be some competition in the "Who's got more Louie?" department, as Nessa was rocking her very own Louis Vuitton handbag, reminiscent of Lachey's ex, Jessica Simpson's own taste.

It sounds like the "What's Left Of Me" singer is in for a busy Superbowl weekend, as he's slated to co-host the Super Skins Celebrity Golf Classic on Thursday January 31st with NASCAR driver Jimmie Johnson. But don't worry, they'll be done in plenty of time for the big game (which doesn't happen until the following Sunday).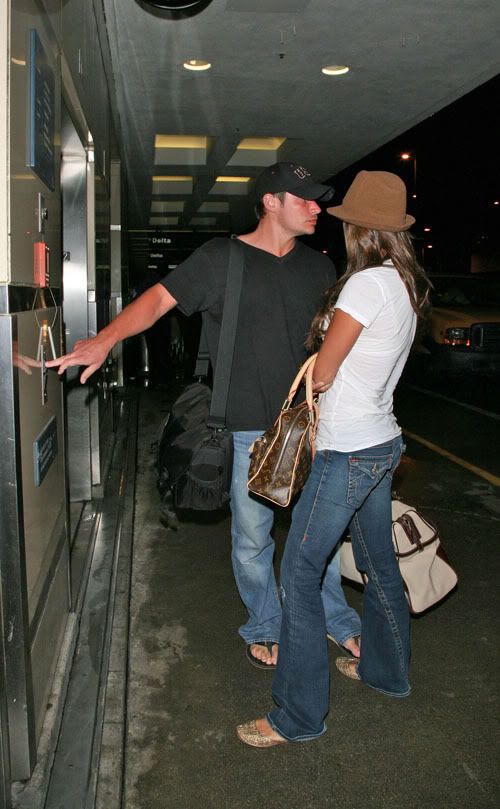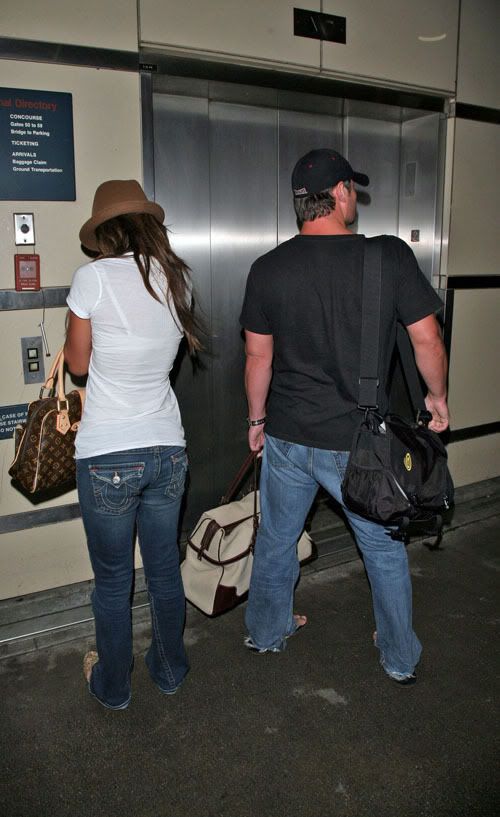 Source