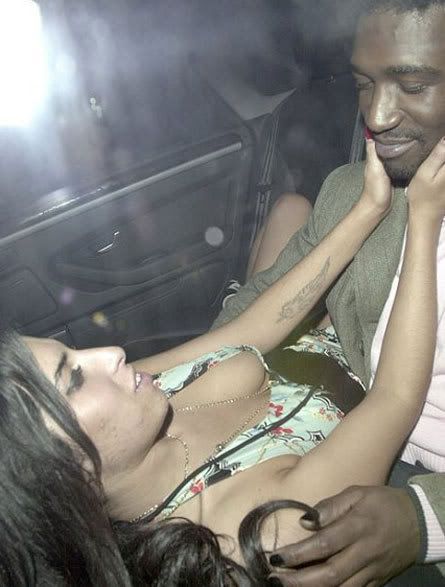 Amy Wino's jailed husband, Blake Fielder-Civil, is not happy that Wino fled to the Caribbean with her ex-boyfriend. Wino spent her holiday with George Roberts (above, but it's an old pic) and Blake wants an explanation. A source told the Daily Mail, "He is furious she was with George while he was locked up. She has lapped up the sun while he's been on his own feeling miserable. He doesn't like her friendship with George as it is. Being in jail, he feels more and more detached from Amy. He also wants an explanation, but he's desperate not to lose her."
During Amy's last visit with Blake she told him she wanted a baby. Crack baby! She feels that a baby will bring them together and help them focus on something positive. Looks like a baby wasn't on her mind while she was on holiday. Sources say that she loved spending time with George and he helped her get her mind off of her troubles. Yeah, I'm sure he did.
A source said, "The truth is Amy and George have been having a blast. They used to date and had a very passionate love affair. They are still very close, Amy wouldn't have invited him otherwise."
Blake's going to flip the hell out when Wino pops out a black baby. Classic.

SOURCE


it was only a matter of time before she went ~back to black~ ;)

/lame lol