Juno actress Ellen Page has moved into a haunted former brothel in her hometown of Halifax, Nova Scotia. The 21-year-old moved out of her parents' place and into the spooky pad with a close pal, not realizing it's seedy past.

In an interview with David Letterman on his The Late Show, Page said, "I've just got my first place. Me and my friends refer to it has the whore house, because it is a 130-year-old whore house and it's haunted. And I find very whorish materials that I owned go missing.

"Make-up and earrings went missing. I get scared at night and expect to wake up and see a transparent slut."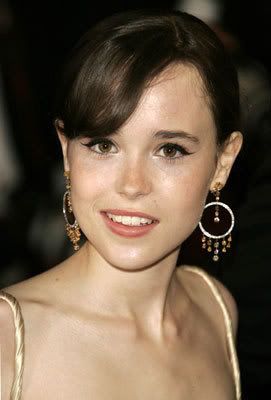 Source


EL OH EL. WHAT A WITTY BITCH.