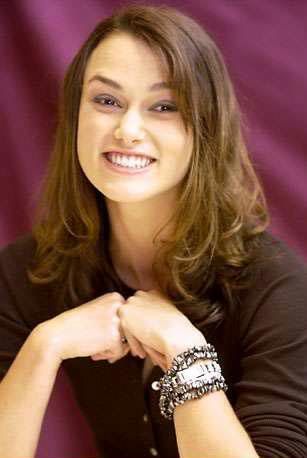 3 Questions For...
Atonement's Keira Knightley

1) With all the body image issues in Hollywood, what message do you want to put out there?
Be happy in your body; there's no other option. It's the only one you got, so you might as well like it. And for God's sake, don't try to make it into anything it isn't.

2) You took five months off last year. What did you do with all that free time?
Nothing. Absolutely nothing. I'd been working five years without a break and went, "I just want to be at home." I hadn't even bought a couch for the house I lived in, so I bought a couch and just sat on it.

3) The Super Bowl is coming up, an important day in American culture. Will you be watching?
No. I'm English, it doesn't make sense -- lots of balls going around the place -- I don't understand it.

Source: my People magazine.