When We Belong Together singer Mariah Carey stepped ashore during a Caribbean holiday this week, for once all eyes weren't on her. Instead, centre of attention was her cute new puppy who got treated to a snack before mistress and pet boarded a luxury yacht.

The animal-loving diva, who'd dressed up a casual summer outfit with her trademark sky-scraper heels, clearly can't bear to be parted from new furry friend Jack Jr. Bought as a companion for her beloved 13-year-old Jack Russell Jackson P Mutley, the pampered pooch also joined Mariah on her annual festive break in snowy Aspen two weeks ago. The pair are now enjoying a sunshine break on the island of St Barts, which seems to be especially popular with famous faces this year.

Mariah is renowned for the luxury in which she keeps her pets, and once admitted that Jack - who has made numerous TV appearances and even has his own fansite - travels everywhere first class. "My dog flies private!" she revealed, adding: "I'm not going to put him back with someone I don't know!"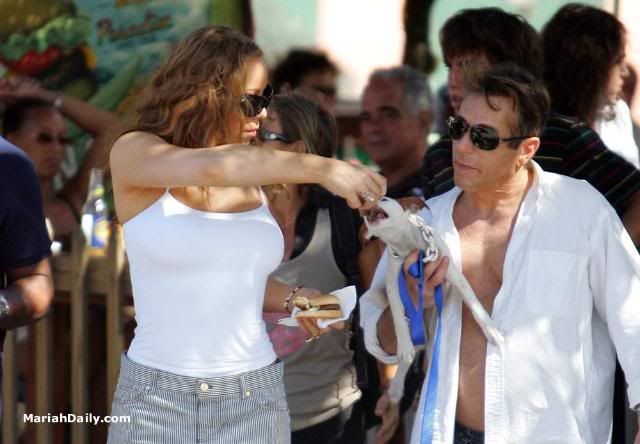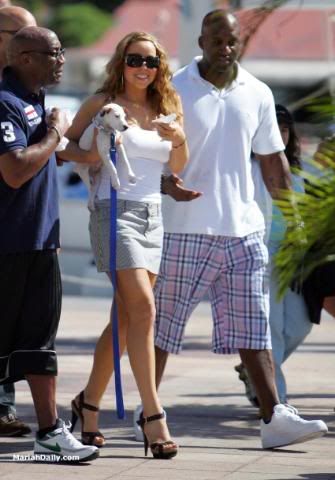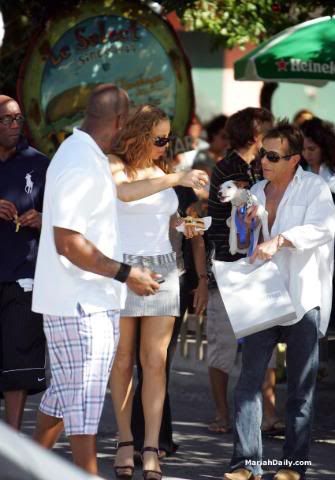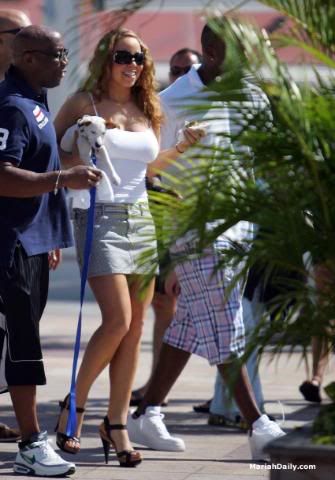 now THIS is how you ring in a new fucking year

~take notes Brit Brit~
source