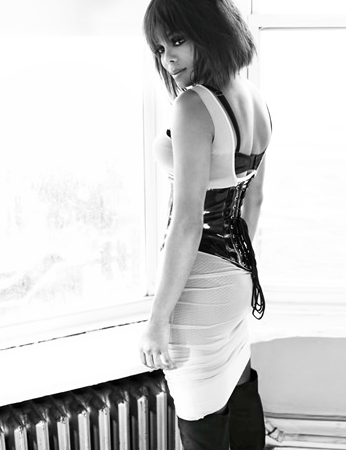 Janet Jackson gave an exclusive interview to Extra on the set of her new music video, Feedback, where she revealed what can be expected from her upcoming CD.
"I love the dance. I love the mid tempo stuff. I love the slow songs and the baby making songs. It still has that element to it."
Jackson admits her songs put listeners in the mood saying, "You don't know how many people come up to me and say, 'This child was conceived listening to you.'"
Also, Jackson says what she loves about her own music saying, "It makes me want to dance and that's the nice thing. I love listening to music that makes me want to get up and move."
Janet Jackson's new video, Feedback, will be aired exclusively on "Extra" tonight, Wednesday, January 2nd.
For exclusive behind-the-scenes footage from Feedback set, click here
Source