Lily Allen: "I'm not the best example"
Singer won't be launching a junior maternity range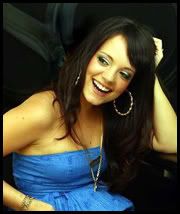 Lily Allen has turned down the chance to launch her own range of maternity wear because she thinks it will send out the wrong message to young girls.
The singer, pregnant with boyfriend Ed Simons' baby, told the Daily Mirror she was "a bit young" to be expecting a baby and did not want to encourage her fans to do the same.
She said: "I've had a lot of offers from people to do my own maternity range but I don't think it is the right message to send to young Britain. I'm not the best example. I'm pregnant and a bit young, aren't I? My demographic is generally young girls, so I don't think a maternity line is suitable. It isn't the best impression to give them."
2008 promises to be a hectic year for Allen. "I'm still busy," she says. "I start filming my new TV series in three weeks and have a new album to finish in six months."
source:
http://www.nme.com/news/lily-allen/33387