R U READY?


Rapper Kanye West has accepted 50 Cent's challenge to appear live on BET's countdown show 106 & Park on Tuesday, September 11, the day both of their highly anticipated albums are released.

Terrence and Rocsi will host a "battle" during the show, where 50 Cent will perform singles from his upcoming album Curtis, while Kanye West will perform songs from his upcoming effort, Graduation.


ESPN's Stuart Scott will deliver commentary and a statistical breakdown of both 50 Cent and Kanye West.

"How could I not come to 106 & PARK on the day my album comes out? I'm definitely coming," West stated, while 50 Cent said ominously: "Just make sure that Kanye West shows up."

50 Cent and Kanye West will appear live on 106 & Park on Tuesday, September 11 at 6:00 PM.
SOURCE:
http://www.rapbasement.com/news/50-cent/kanye-accepts-50-s-challenge-will-appear-on-106-park.html


SEPTEMBER 11TH, 2000

7 YEARS AGO TODAY



106 AND PARK DEBUTED!!!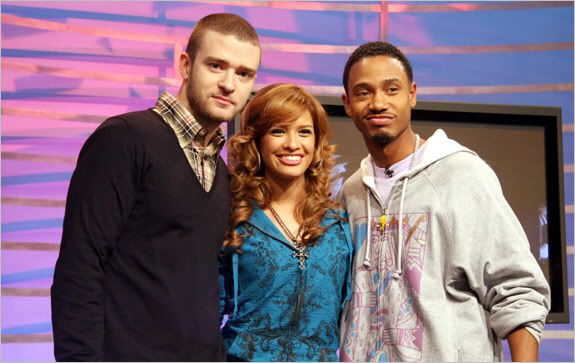 WHOOP WHOOP
DISCUSS UR FONDEST MEMORIES OF THE BEST SHOW ON TV




OK SO WHO R U ROOTING 4/BUYING



ETA 50 CENT BEAT KANYE ON PRESALES ACCORDING 2 ALLHIPHOP.COM
The count is 339,079 for 50 and 319,212 for Kanye

IN RESPONSE 2
t3pps