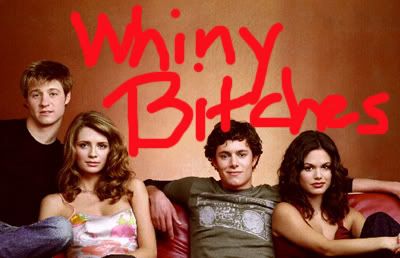 A former actor and director on
The O.C.
blames the series' decline on the swelled heads of its young stars.
"The kids became incredibly difficult to work with,
" Tate Donovan said Monday afternoon at a press conference in New York for his current series, the legal drama
Damages
.
He said the young leads "were unhappy" and added,
"I think they all wanted movie careers and did not want to be on television, all four of them. They were, like, 'This show is killing my career."
While Donovan did not identify the four by name, presumably they are Mischa Barton, Adam Brody, Rachel Bilson and Benjamin McKenzie.
Source